Shraddha Kapoor Took 2 Weeks To Get A 'Bikini-Ready' Body For Tu Jhoothi Main Makkaar; Actress' Fitness Trainers Reveal She Did '14-16 Hours Intermittent Fasting'
Shraddha Kapoor's fitness trainers Praveen and Maahek opened up about the workout regime she had to go through to have the perfect bikini body for Tu Jhoothi Main Makkaar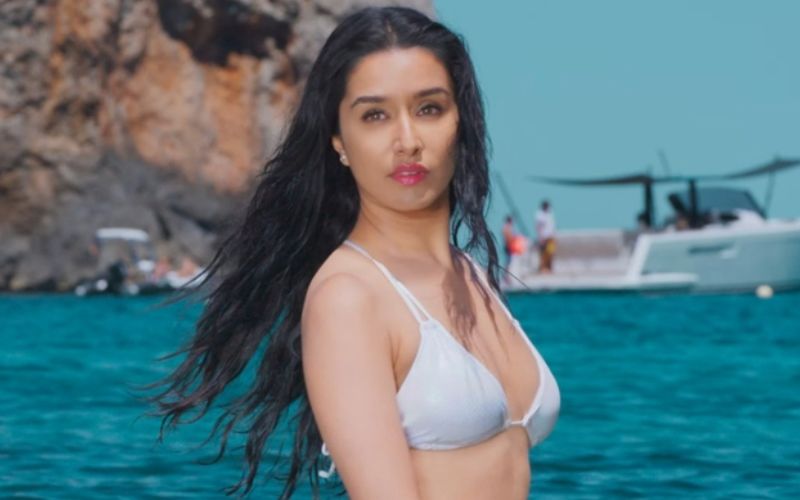 Bollywood actress Shraddha Kapoor has made a name for herself in the industry with her natural beauty. The diva follows a strict fitness regime that helps her delve into the characters of her movies flawlessly. While her recent release Tu Jhoothi Main Makkaar, co-starring Ranbir Kapoor, failed to create the buzz on the big screen, her looks from the movie were lauded by the audience. Now, in an interview with a media publication, her fitness trainers Praveen and Maahek have opened up how hard she worked for the perfect bikini body.
During their interview with The Indian Express, Maahek shared that the actress' routine throughout the shoot of the film was tight. Especially during the international schedule of Spain and Mauritius. Shedding light on the entire process, Praveen recalled having meetings with the director Luv Ranjan, to understand Shraddha's character and the time zones. He went on to add that they had two weeks to make her bikini-ready, so the actress had to work out minimum four times a week.
Further in their interview, Maahek heaped praises on the 36-year-old actress for having a great body structure. They had kept her meals "high in fibre, moderate protein, less carbs, and less fat." In the same phase, Shraddha had gone on to do a "14-16 hours intermittent fasting too."
Shedding light on her diet, the trainers explained that during phase 1 of her training she had mostly consumed liquid meals. Some of her meals also included tofu, vegetables, sprouts and gluten free food. For the phase 2 for her training Shraddha had meals that were macro-counted and consisted of leaf-based salad bowls, vegetables soups and Asian greens.
Image Source: Instagram