This love story gathered lot of steam a week ago, and Shraddha Kapoor could not control herself from moving out with bag and baggage straight into her lover Farhan Akhtar's apartment.

Shocked? But wait till you hear more.

The building guys started talking in hushed whispers that the Rock On 2 stars were finally ready to confirm their romance, and all that.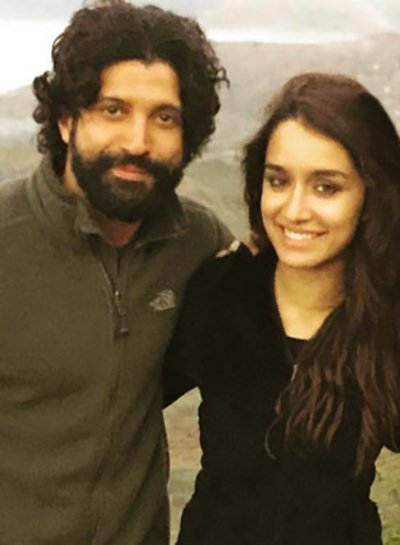 Image Source: indiaforums

But Shraddha and Farhan's bliss was short lived.

On Sunday, Shraddha's doorbell rang. And she almost fainted when she opened the door.

The reel, and now real, villain Shakti Kapoor was standing right opposite her, his eyes red with rage.

Mausi Padmini Kolhapure (Shakti's wife's sister) was in tow.

The agenda was clear, they wanted Shraddha to quit the live-in arrangement and move back to the family home IMMEDIATELY.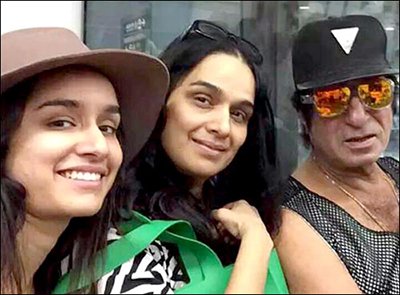 Image Source: media
It was obviously not an easy task but Papa Shakti used all his shakti and came out victorious in this clash.

Shraddha was forcibly brought back to her Juhu home, goes without saying 'against her wishes'.

Did she put up a good fight? Whatever, the Rock On 2 actress did not make a scene while leaving her love nest and made a quiet exit--- but we are sure that silence preceded a storm at home.

Shraddha's parents, Shakti and Shivangi, are obviously worried about their daughter and her unconventional romantic choice.

Farhan is a father of two, who has not yet been granted an official divorce from his estranged wife, Adhuna Babhani.

The stand taken by Shakti was definitely a big story, in his house and outside- the industry is talking about it in hushed tones- and SpotboyE.com has brought it to you hot and first from the oven.

Thumbnail Image Source: images/blogspot