Singer Monali Thakur Is Having A Blissful Time In The Swiss Alps With German Boyfriend Amidst Coronavirus Lockdown
As singer Monali Thakur left for Switzerland to meet her German boyfriend Maik Richter weeks before the lockdown was announced, she is currently having a blissful time amidst Coronavirus pandemic and is biking in the mountains all day long. Read on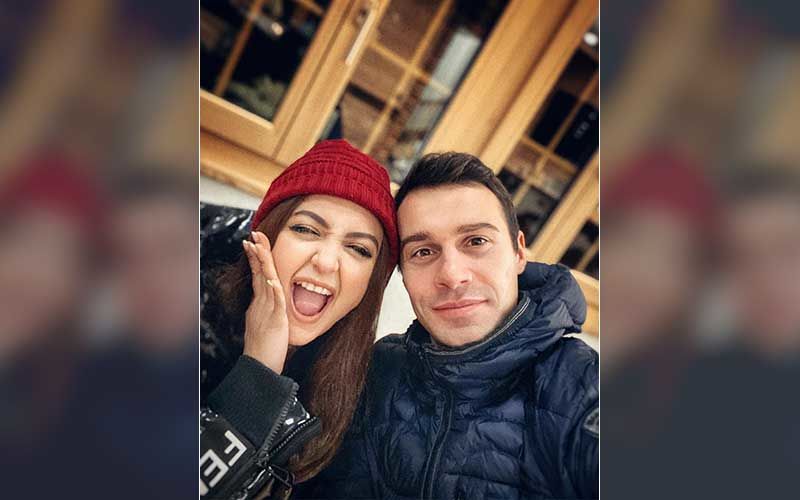 Moh Moh Ke Dhaage, Sawaar Loon, Badri Ki Dulhania, and others, singer Monali Thakur has been entertaining fans with her melodious songs for years now. With the COVID-19 pandemic taking lives across the world, you'd be shocked to know this, but Monali Thakur is currently in Switzerland, spending time with her German boyfriend Maik Richter and his family. As the singer left to the Swiss Alps weeks before the lockdown of 21 days was announced in the country, Monali is currently having a blissful time amidst Coronavirus pandemic.
Speaking with BT from Lauterbrunnen, Monali Thakur mentioned that she had already figured that there would be a lockdown with how things were progressing in the country. She added that she wanted to first take care of her family back in India and hence stocked up on provisions, medicines, etc for them before leaving for Switzerland. Talking about her experience spending time in the Swiss Alps, Monali shared that they are not homebound like India, but do not have restaurants, pubs or public areas open except for groceries, banks, hospitals, postal services, etc.
Further, speaking about how she spends her day, Monali mentioned that as they can step out, she is biking all day. She said, "I'm biking all day, and I love cycling through the mountains by myself. It is so amazing, being amidst nature." The singer also mentioned that when indoors, she is recording some songs, and said, "When I'm not outdoors, I record songs in the home studio here. I'm also cooking for my better half." Monali also mentioned that her boyfriend's family owns a farmhouse in the mountain region and shares how peaceful it is there.
Image source: Instagram/ Monali Thakur