Singer Monali Thakur Reveals Her Hubby Maik Richter Was Thrown Out Of The Country On Their Wedding Day; Shares Details About The Hilarious Event
After keeping her marriage a secret for years, Singer Monali Thakur shares a hilarious event when hubby Maik Richter was thrown out of the country on their wedding day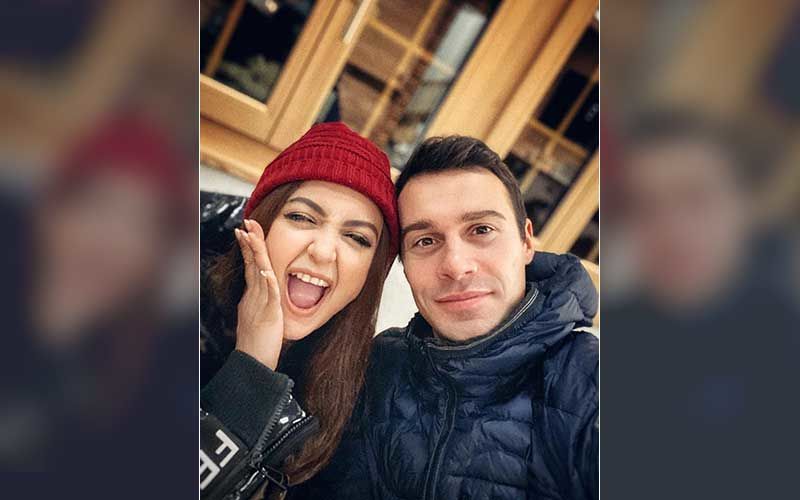 Singer Monali Thakur has been enjoying her quarantine break with husband Maik Richter since months now. The singer is constantly sharing pictures and videos on her social media and recently opened up about how she couldn't return back home due to the lockdown. Now, about a few days back, the Sawaar Loon singer revealed she is married to Maik Richter since 2017. After keeping the marriage a secret for years, Monali shares a hilarious event when hubby Maik was thrown out of the country on the day of their marriage.
During an interview with ZoomTV, the Moh Moh Ke Dhaage singer shared a hilarious incident from the day she got married to Maik Richter. Talking about the D-Day, Monali said, "The day Maik was coming to India to do the registration, it was a hilarious episode." The singer went on to share how she thought Maik and she couldn't get married as he came to the country without a visa after a person told him that he does not need a visa as he had a German passport. Thakur said, "Maik came to India without a visa. Since he had a German passport, some fool told him that he doesn't need a visa."
Sharing about the time when hubby Maik was thrown out of the country on their wedding day, Monali said, "He was not allowed to enter the country. He was thrown out of India. And I was waiting there in the registration office." The singer then continued, "Somehow, the Government of India and the Home Ministry helped us a lot." Thakur mentioned how the government officials were kind and helped them a lot. Talking about hubby Maik Richter, Monali said, "Like a jail kaidi, he (Maik) was locked up at the airport for the entire day. He was sent back."
Needless to say, singer Monali Thakur has experienced one hell of an episode on her wedding day, and surely it's hilarious but memorable.
Image source: Instagram/ Monali Thakur