Smriti Irani Reacts To Payal Ghosh's Sexual Harassment Accusations Against Anurag Kashyap
Actress Payal Ghosh leveled sexual harassment allegations against filmmaker Anurag Kashyap, claiming that he forced himself on her. Now, Union Minister Smriti Irani has reacted to the allegations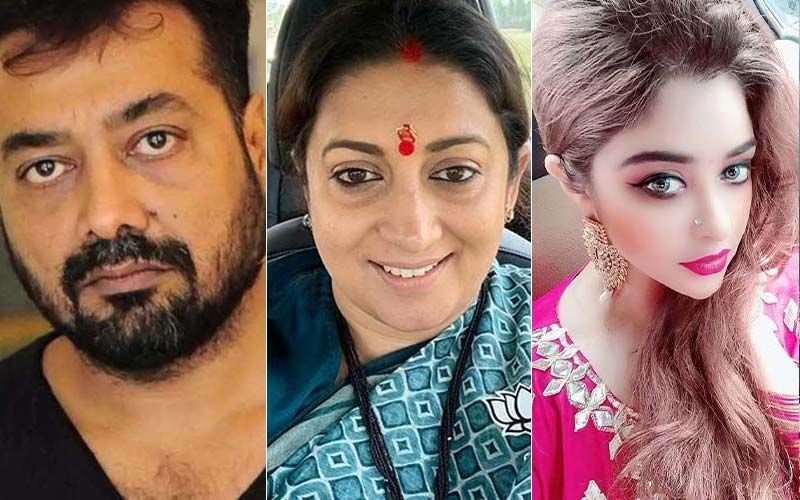 Actress Payal Ghosh leveled serious allegations against filmmaker Anurag Kashyap and accused him of sexual misconduct. In her tweet, Payal Ghosh wrote that he forced himself on her, and she tagged Prime Minister Narendra Modi, urging him to take action and said that her security is at risk. After the allegations were leveled against Anurag Kashyap, several celebs such as Taapsee Pannu, Radhika Apte, Hansal Mehta and others came to the filmmaker's defense. Now, Smriti Irani has reacted to the allegations.
Union Minister Smriti Irani, who handles the Ministry of Women and Child Development, spoke to Republic and said, "I am in a Constitutional position that oversees the National Commission for Women. NCW has made a public statement, hence it will be inappropriate for me to digress and get into their constitutional area about how they want to go ahead with a particular case." The National Commission for Women (NCW) chairperson Rekha Sharma had replied to Payal Ghosh's tweet.
Rekha Sharma wrote, "You may send me the detailed complaint at chairperson-ncw@nic.in and @NCWIndia will look into it." Replying to this, Payal Ghosh stated that she will do that.
Image Source: Justdial.com, Instagram/Smriti Irani/Payal Ghosh