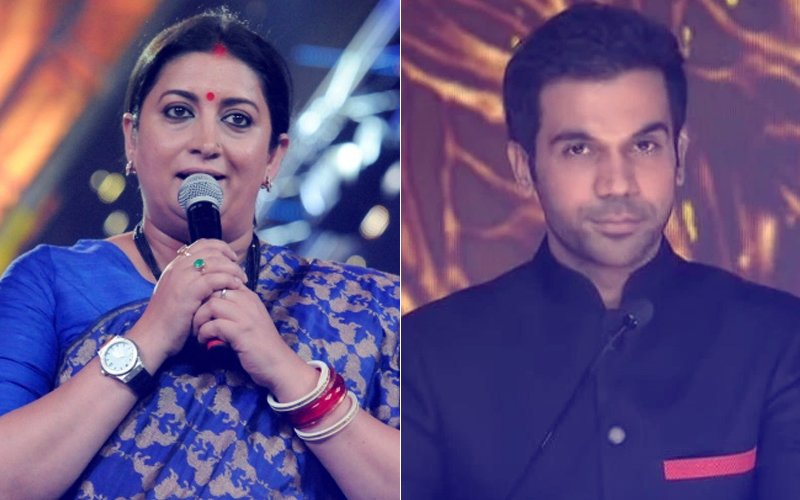 Rajkummar Rao was hosting the inauguration ceremony at IFFI 2017 last evening where union minster for information and broadcasting, Smriti Irani, was also present as the chief guest. Now, it's common for any host to poke fun at a few celebrities seated in the audience. Rajkummar did the same with Smriti.



Rajkummar cracked a joke as he said, "What a co-incidence Majid Majidi (director of the IFFI's opening film Beyond the Clouds) is an 'Irani' just like our union minister Smriti Irani."
Now, Smriti too took a smart jibe at Rajkummar. When Smriti took the stage later, she said, "Rajkummar, the entire country should know this (referring to his joke) that you only poked fun at a minister and it only shows as a government how tolerant we are."
Smriti went on to rub salt to Rajkummar's wounds by saying, "I also thank you (Rajkummar Rao) because it shouldn't go down that an actor was beaten up because he made fun of a BJP minister."
Well, it seems Smriti definitely knows how to take a joke on herself.


Image Source: instagram/rajkummarrao_fc & twitter/iffi2017