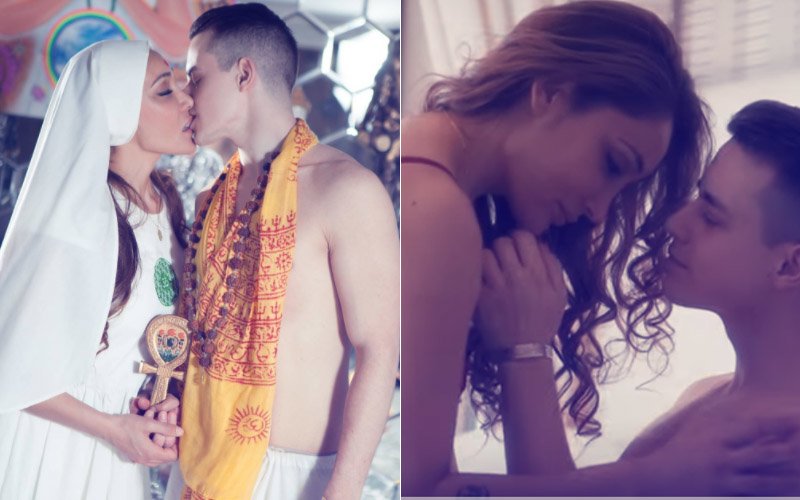 Your browser does not support the video tag.
Last night, Sofia Hayat did the unthinkable. The former nun, who doesn't shy away from expressing her views on sex, intimacy, and orgasm on social media posted, a video of herself making love to her husband, Vlad Stanescu.
She captured their passionate moments, turned it into a music video and then posted it on her Instagram page.
Sofia Hayat wrote: "My new music video and song is out now! Om Shanti Om. Watch the full video on my YouTube channel exclusively!..."
Soon after the former nun posted the video, netizens began trolling her for using Om Shanti Om in the background of the lustful video.
In fact, a few even demanded the video be taken down. Take a look at few of the comments:
"@rupeshjha14: Who the hell allow you to use such Holy Word OM for your softporn kind of video @sofiahayat if you actually respect indian religion ,first read it properly than do something."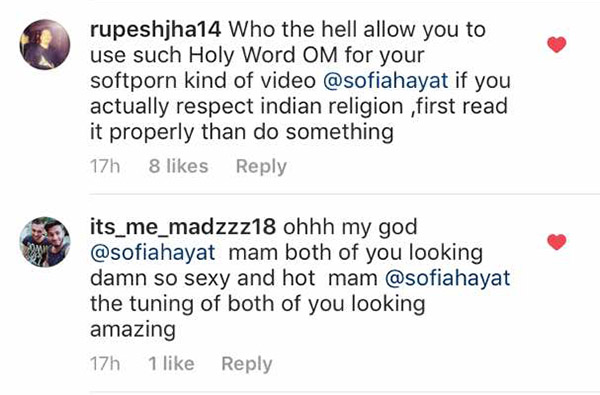 Sofia Hayat Receives Hate comments On Her Om Shanti Om Video
"@thesurgicalbehemoth: Not a follower of hinduism but i still would like to speak up on this. As you have made a video on this song, you very well know what the song is and whats it means. Really crap on your part on how you make up a softporn on such song. Feels like spiritualism is going far away with the passing time.'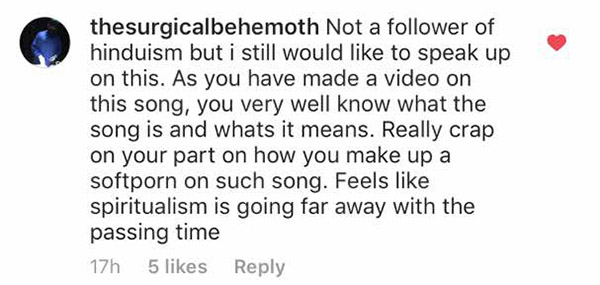 Sofia Hayat Gets Bashed By Instagram Users Regarding Her Om Shanti Om Video
"@nikhil_kamshaniya: The mind is doing it to kill you @sofiahayat , because understand the difference between hymns and songs. If u have no mind or idea then do not post religious things."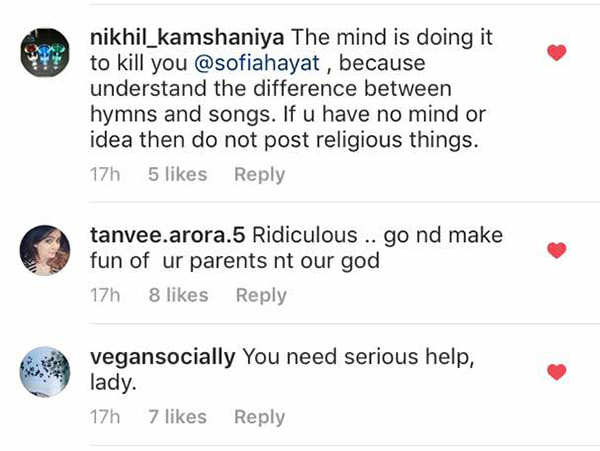 Sofia Hayat Gets Slammed On Her Om Shanti Om Video
"@tanvee.arora.5Ridiculous: .. go nd make fun of ur parents nt our god"

"@weird_angel3: Are you seriouse lady? do not insult hindu religion by creating such disgusting softporn video in the name of god."

Sofia Hayat Slammed On Her Om Shanti Om Video
"@navvdhiman@sofiahayat This is ridiculous, I've been following you not because I am a fan of yours, cause I just wanted to find out how low can you go. This is just beyond the limits. You are playing/singing ॐ ॐ and showing that stupidity on the display. I wonder how does that match each other. Why didn't you take any lines from QURAN or Bible??? You are just making the fun of Hinduism. Also how dare you said India has reputation for rapes? The country which gave you a bit of fame.... You were insulted I'm Bigboss show because of your deeds if you remember."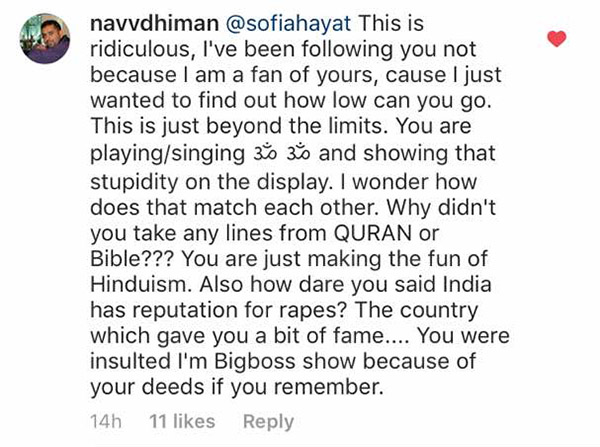 Sofia Hayat Trolled On Her Om Shanti Om Video
The actress happen to be active while these anti-religious remarks were being thrown onto her. She then personally replied to one of the users by saying "@rupeshjha14 how is this soft porn? If you see it as that then that is from your own mind programming. This is pure heavenly love. He is my husband..my long..The Sun God RA. He has risen in love. You only see a reflection of self..may you know love as I do..and you will.'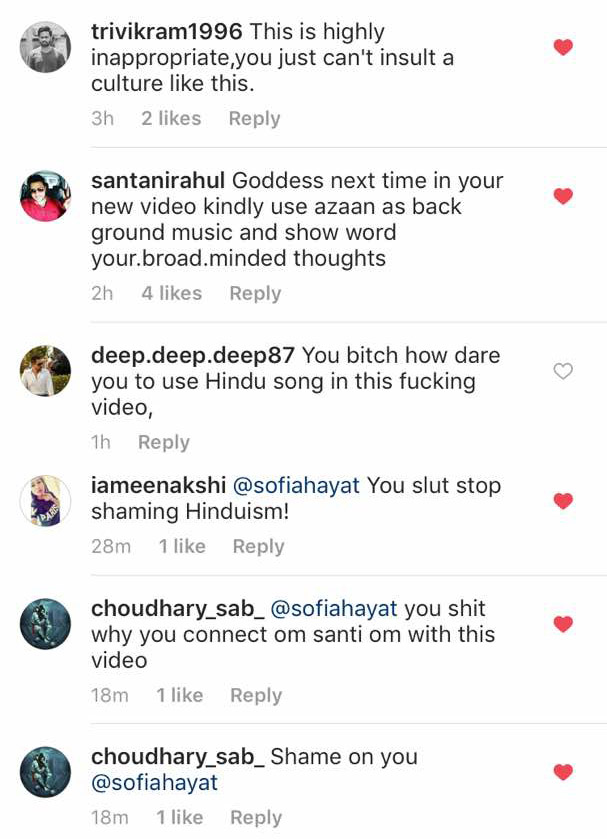 Sofia Hayat Trolled For Using Om Shanti Om Chat In Her Video
This is not the first time that Sofia has invited backlash on social media. In February this year, the former nun was slammed for getting Swastika tattoos inked on her feet.

Thumbnail Image Source: youtube/sofiahayat