Sona Mohapatra Reveals Being Stabbed As A Young Adult; Says: 'Hid It Because It Would Worsen Matters'
Singer Sona Mohapatra shared a tweet where she revealed that she was stabbed as a young adult while pursuing her studies. Fans applaud her for sharing this dark secret with everyone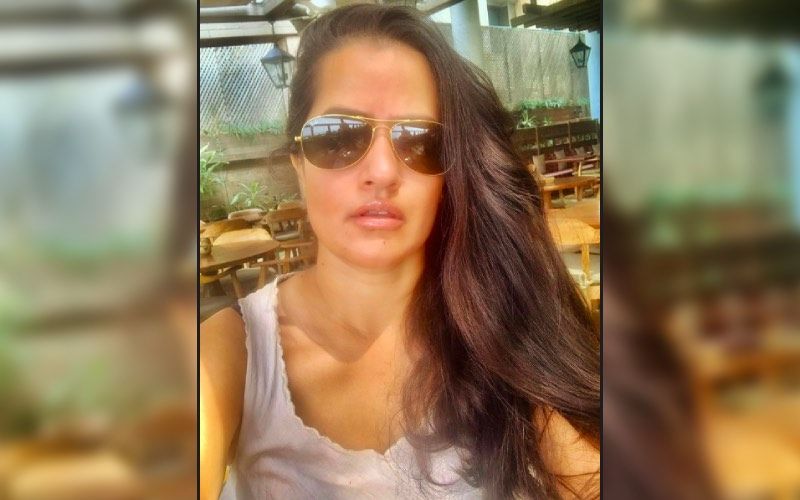 Playback singer Sona Mohapatra never shies away from dishing out her opinions on her Twitter handle. She is fearless whenever it comes to calling out on people and actors as well for their thoughts. That's not it, Sona is headstrong and doesn't hesitate in taking a stand against something unjust and wrong. Amidst all this, just recently, Sona Mohapatra shared a tweet where she revealed that she was stabbed as a young adult while pursuing her studies and was just 21 years old.
She revealed to have hidden it all this time as she thought it would worsen the matters back then. She tweeted, "I was stabbed as a young adult pursuing my BTech. Had a scholarship, was working hard. Hid it because it would worsen matters. Was 21. My 'heart' feels relieved for the benevolent support for 22yr olds being referred to as kids. My head says an adult world is nasty, deal with it.." Fans applauded her for sharing this dark secret with everyone and send her more power. A fan wrote, "You've no idea how empowering it feels to have a public figure calling a spade a spade. More power to you Sona. This is what being liberal looks like. Not the psuedo-intellectualism spewed by so-called bolly celebs."
Another one commented, "U r one if the most sanest voices on Twitter. I hav seen u being neutral in most political matters bt still it feels heartwarming dat someone is thinking n speaking without biases. It is all we want. A neutral sane analysis of everything."
I was stabbed as a young adult pursuing my BTech.Had a scholarship,was working hard.Hid it because it would worsen matters.Was 21. My 'heart' feels relieved for the benevolent support for 22yr olds being referred to as kids. My head says an adult world is nasty, deal with it..

— Sona Mohapatra (@sonamohapatra) February 16, 2021
Image source: Instagram/ sonamohapatra