Sonali Bendre who's fighting a brave battle against advanced cancer in New York is now stable. Her pillar of strength and life partner, Goldie Behl, who has been by her side throughout, is currently in Mumbai. He had taken to Twitter last week to share the news that Sonali's treatment is going smooth, and without any complications.
Thank you all for the love and support for Sonali... she is stable and is following her treatment without any complications. This is a long journey but we have begun positively.🙏

— goldie behl (@GOLDIEBEHL) August 2, 2018
Perhaps that's the reason Goldie has made a short trip to Mumbai, to attend to something important.

Meanwhile, Sonali continues her battle with the deadly disease with a smile on her face. The lady is a braveheart and her latest pics from a girly date in New York on the occasion of Friendship Day are proof that the actress is all about positivity and strength. Gayatri Oberoi and Sussanne Khan, Sonali's closest friends flew down to NYC to spend the special day with her.
She shared a heartwarming Insta post with the message, "This is me. And in this moment, I am really happy. People give me strange looks when I say that now, but it's true and I'll tell you why. I am now paying attention to every moment, looking for every opportunity to find joy and #SwitchOnTheSunshine. Yes, there are moments of pain and low energy, but I am doing what I like, spending time with people I love, and feeling very loved and happy. I am extremely grateful to my friends, my pillars of strength, who at a moment's notice, arrived to be with me and help me through this. In between their busy schedules they find time to visit, call, message, FaceTime... basically never leaving a moment for me to feel alone. Thank you for showing me what true friendship is. #HappyFriendshipDay, ladies. Blessed to have you all in my life (including the ones not in the picture... You know who you are) @gayatrioberoi @suzkr
P.S. Nowadays I spend far less time getting ready because I don't have to fuss over my hair!"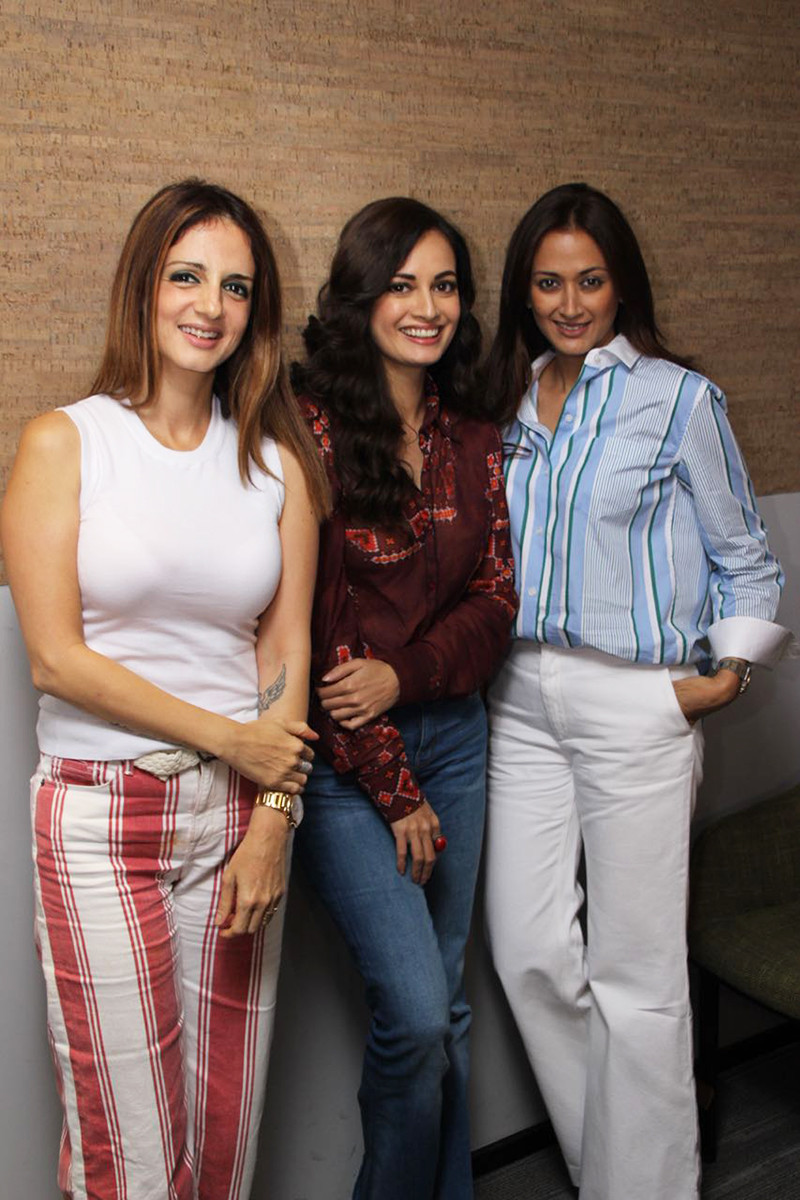 Sussanne Khan And Dia Mirza With Gayatri Oberoi

Just a few hours back, Sussanne and Gayatri along with Dia Mirza came together to talk about the ailing actress. They also spoke about books and friendship among other things during a live chat for an online show.


Image Source:- Dailyhunt