Sridevi Bungalow: Sickening! Janhvi And Khushi Kapoor's Grief Of Losing Mommy Exploited For Commercial Gain!
Lack of ideas, Lack of ethics, Lack of feelings. That's what comes to my mind when I think of Priya Prakash Varrier's debut film Sridevi Bungalow. We have come to such a sorry pass, no denying that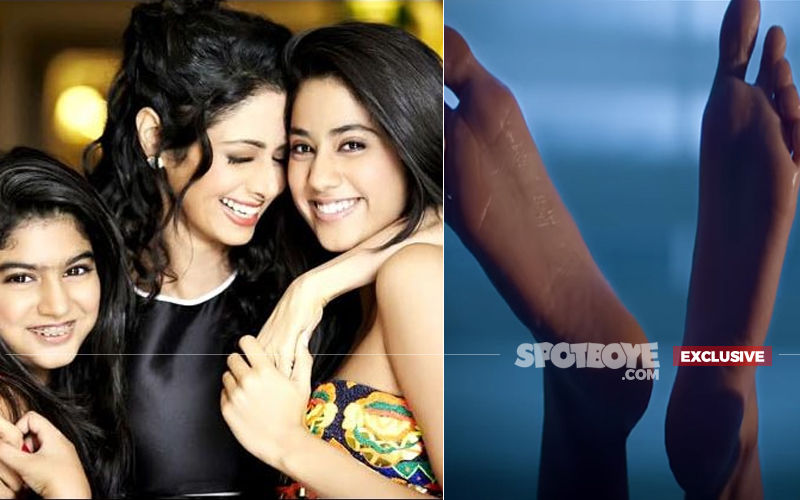 Any resemblance to persons living or dead is purely coincidental. That's the first thing you will see on the big screen if you watch Priya Varrier's debut movie Sridevi Bungalow. And wouldn't you also agree that Priya knows how to remain in the news, or has luck on her side to get noticed in whatever she does--- be it even a wink on YouTube? Sometimes I wonder why inane things get viral on social media. Has the world become so fluffy, err, hollow? But that's a different story. For now, what is not inane or fluffy is how a certain Prasanth Mambully is out to play on Sridevi's death and make a fast buck by making a film apparently on India's first female superstar.

The truth of the matter, in candid language, is that Prasanth is dancing on Boney Kapoor, Janhvi and Khushi's grief in an attempt to increase his bank balance. Look at how Priya is dolled up in a party scene, is it a coincidence that she tends to remind you how Sridevi looked in Mohit Marwah's reception in Dubai, a few days before her sudden demise? Look at the bathtub scene in the concluding portion of the trailer (Sridevi died in a bathtub in Dubai hotel). If that's Priya's death scene in the film, does it get cheaper than this? Democracy? So what? Does that mean you and I do anything and then sell it in the name of freedom of expression?
Trailer Of Sridevi Bungalow


This is not the first time that a filmmaker is trying to cash in on projecting matter around Sridevi, without her or her family's permission. In 2012, Boney called Ram Gopal Varma "crazy", "bonkers" and a "pervert" for openly sharing his admiration for Sridevi in unsavoury words in his book Guns & Thighs.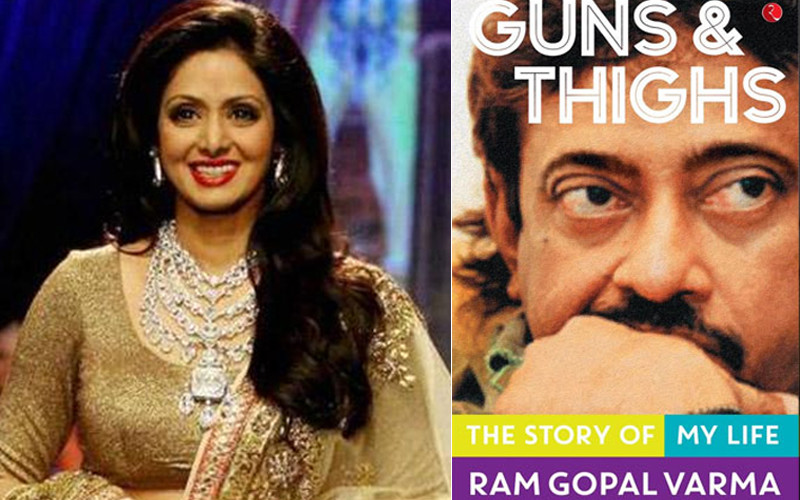 Sridevi (L), Guns & Thighs Book Cover (R)
I am deeply disturbed by this hollow, err, empty trailer which is a shameful infringement into someone's personal space. Had Prasanth taken Boney's permission, I wouldn't have contested, err, lambasted him. But obviously he did not, else Boney wouldn't have sent him a legal notice? Imagine what Janhvi and Khushi must be going through!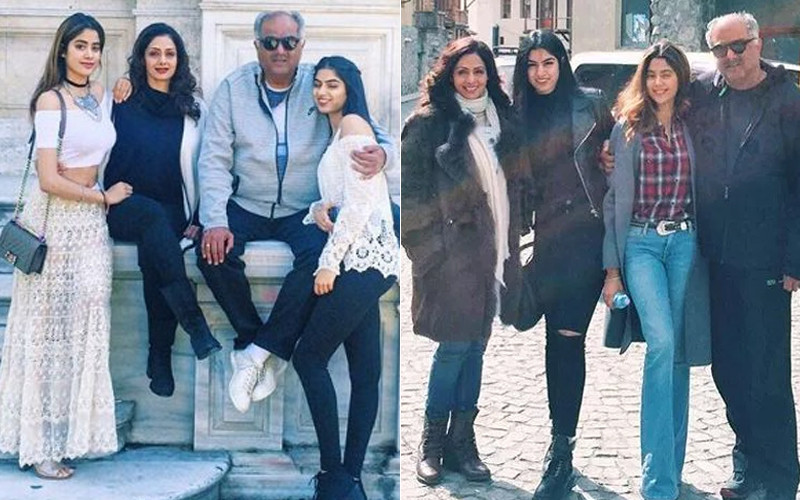 Sridevi With Daughters Janhvi-Khushi And Husband Boney
Worse still, Prasanth has confirmed to a portal, "We received a legal notice from Mr Boney Kapoor last week. And we will face it. I want to tell my film is a suspense thriller. I told him (Boney Kapoor) that Sridevi is a common name. My film's character also happens to be an actress. We will face it (the legal case)." No remorse.

Shameful! Downright shameful!


Image Source:- Thenewsminute/gulte/youtube/hungama/thebrunettediaries/topyaps/thebuzzdiary