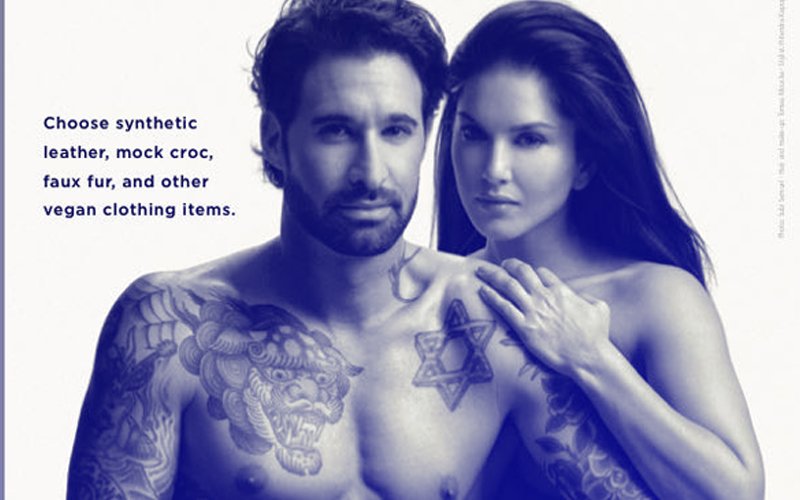 Hey you, watch out! You are about to see the one and only Sunny Leone baring it all in her latest ad shoot! But it is for a cause. It's World Vegan Month (November) and the Babydoll of Bollywood, Sunny Leone and her musician husband, Daniel Weber, have appear together in a new People for the Ethical Treatment of Animals (PETA) India ad proclaiming, "Ink, Not Mink! Be Comfortable in Your Own Skin, and Let Animals Keep Theirs."

Here's the full pic: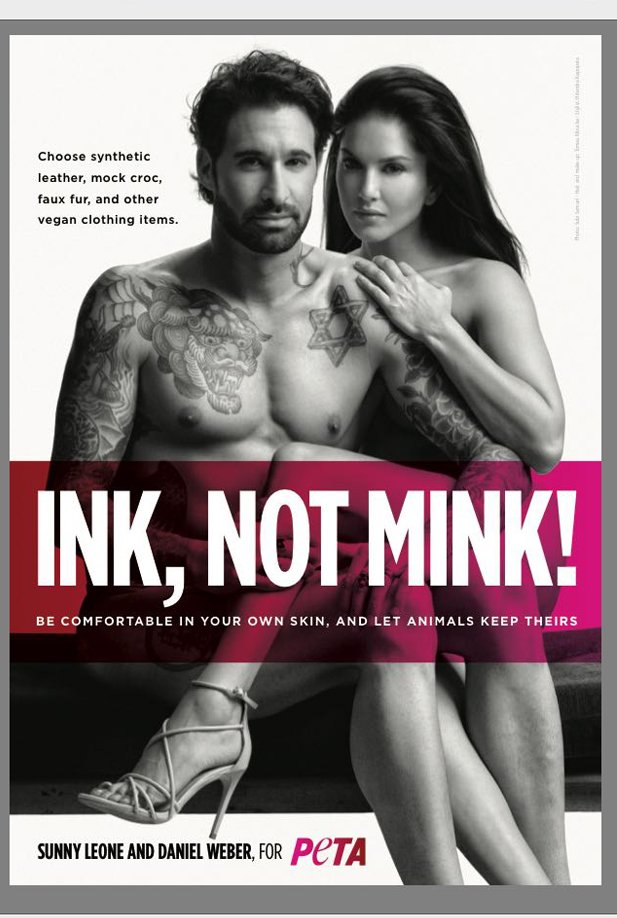 Sunny Leone With Daniel Weber

The sexy siren is seen wearing little more than high heels and tattoos between them. The stunning campaign was shot by ace photographer Subi Samuel and styled by Hitendra Kapopara. The couple's hair and make-up were done by Tomas Moucka.
"We live in a world with such amazing advances in vegan materials and options for everyone. There is no reason for anyone to support cruelty in any form. Synthetic leather, mock croc, and even faux fur are some of the many great options," says Leone. "We need to be a voice for animals and make sure we understand that, without them, there is no us. We must co-exist and learn to respect," adds Weber.
Leone was named PETA's Person of the Year in 2016 and previously starred in the organisation's pro-vegetarian and dog and cat sterilisation campaigns.
PETA – whose motto reads, in part, that "animals are not ours to wear" – notes that millions of foxes, minks, rabbits, and even dogs and cats are bludgeoned, electrocuted, and skinned alive each year for fur coats, collars, and cuffs. Lizards are cut apart with machetes, snakes are nailed to trees, and alligators and crocodiles are impaled with metal rods for exotic-skin accessories, while cows killed for leather in India are often hacked at with dull knives while they're still conscious.
Sunny, who made her Bollywood debut in the 2012 erotic thriller Jism 2, will be seen next in Tera Intezaar, which releases this Friday.