Surveen Chawla Opens Up On Her SHOCKING Casting Couch Experience In South Film Industry: Reveals Her 'Appearance, Waist Size And Chest Size Was Questioned'
Surveen Chawla has recalled the time she was made to doubt herself after her 'appearance, weight, waist size, and chest size' was questioned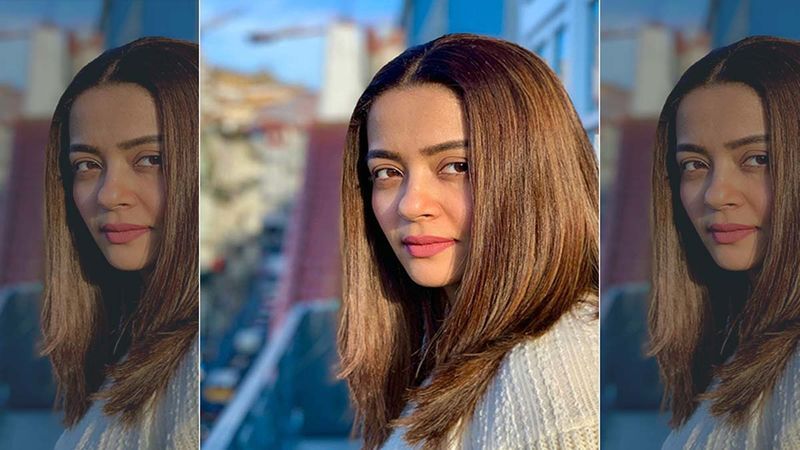 Actress Surveen Chawla has been quite vocal about facing the casting couch in the film industry. Last year, she made some shocking revelations and said she had faced the casting couch multiple times. She went on to reveal that filmmakers wanted to see her "cleavage and thighs." Surveen, in a recent interview, has yet again shared some startling revelations about the South Indian film industry. The Hate Story 2 actress recalled the time she was made to doubt herself as her appearance, weight, waist size, and chest size' was questioned.
While speaking with RJ Siddharth Kannan, Surveen mentioned that the physical "parameters" should not define a woman's caliber. The actress reflected back at the time when she was making a transition from television to films. It happened during her first film meeting in Mumbai. She said the experience made her doubt herself as her 'appearance, weight and waist size, chest size' was questioned.
Surveen Chawla also pointed out that these are not the right parameters that should define a woman. She also stressed that over the past few years now things have changed. It was earlier a difficult phase but now with changing times, people are coming out and are speaking openly about things like body shaming, mental health, and rejections.
On the work front, Surveen is gearing up for the release of her upcoming web show 'Decoupled' opposite R Madhavan. The romantic comedy, directed by Hardik Mehta, will start streaming from December 17 on Netflix. Created by Manu Joseph, the show talks about a guy who can see in any situation what others are trained to ignore. The Netflix show will shed light on a modern couple working through the nuances of a marriage as they try to keep their sanity intact. ALSO READ:
I have faced the casting couch, reveals Surveen Chawla
Image Source: Instagram/Surveen Chawla