Sushant Singh Rajput Death Case: Enforcement Directorate Gets Access To Rhea Chakraborty And Her Father's Phone Backups; Actress To Be Summoned ONCE AGAIN
According to a report in Republic, the Enforcement Directorate has taken the phone backups of Rhea Chakraborty and her father in Sushant Singh Rajput's death case investigation.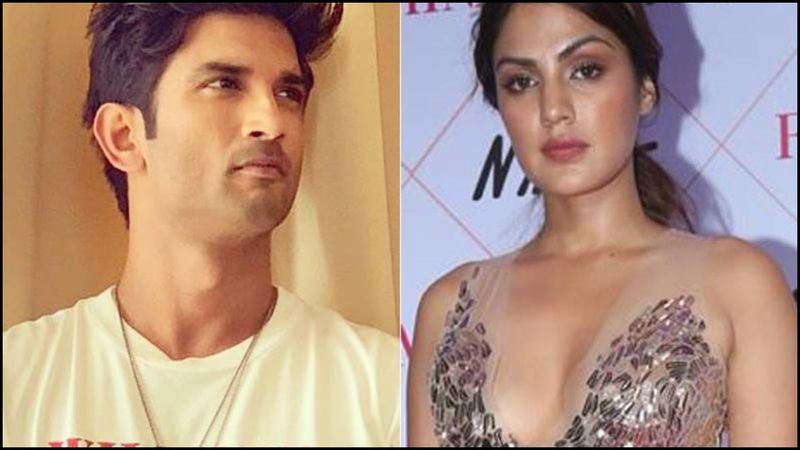 It was on last Friday that Rhea Chakraborty, her brother Showik Chakraborty and her manager Shruti Modi were grilled by the Enforcement Directorate for whopping hours. The trio was summoned in regards to the death in the investigation of Sushant Singh Rajput. Rhea was also interrogated about her alleged spendings from the late actor's bank account, as revealed by the Bihar police. Now, if a report in
Republic
is anything to go by, Rhea Chakraborty will be once again summoned by the ED on August 10, that is, tomorrow. Not only that, the news portal further reveals how the ED has gotten access to Rhea and father's phone backups.
"As per sources, the ED has collected digital evidence from the cellphones as well. The officials have taken a data backup of two phones of Rhea Chakraborty and one phone of her father Indrojit Chakraborty," reports Republic. As for the interrogation, it was being alleged that Rhea didn't cooperate with the ED officials. Her lawyer, however, quashed these claims and stated how Rhea was cooperative throughout the investigation. In other news, her brother Showik Chakroborty was grilled by the ED for around 18 hours. He was seen entering their office yesterday and
exited it today morning, at 6:40 am.
Showik's name, too, has been mentioned in the FIR lodged by Sushant's father and the one by CBI.
Republic reported, "Showik has been named in all cases registered against Rhea Chakraborty alleging that he co-conspired to cheat the late actor and siphoned off huge amounts of money from him."
Sources close to ED told Republic that the brother-sister duo was asked information about their bank transactions and also the details of the companies that they allegedly formed with the late actor.
Image Source: APH Images, Instagram/Sushant Singh Rajput