Sushant Singh Rajput Demise: Chetan Bhagat's Old Tweet On SSR Playing The Lead In Half Girlfriend Emerges Online; Sparks Nepotism Debate Once Again
Chetan Bhagat's old tweet announcing that originally Sushant Singh Rajput was to play the lead in Half Girlfriend resurfaces on social media, adding to the outrage surrounding nepotism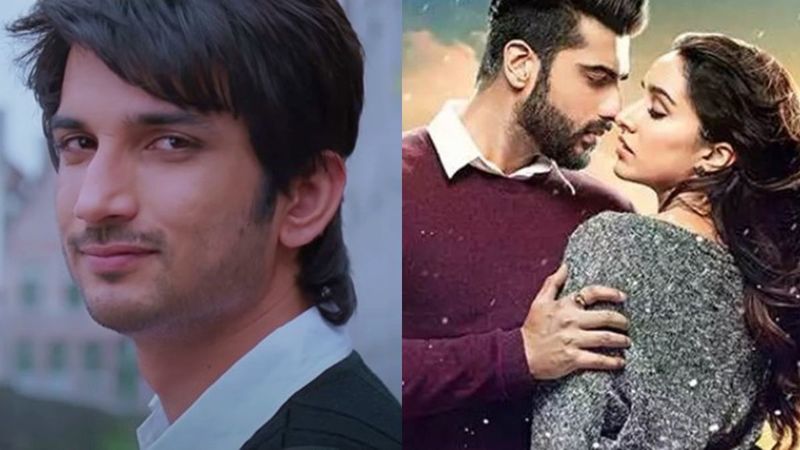 It was on June 14 that Sushant Singh Rajput left for his heavenly abode, leaving everyone shell shocked. The Kedarnath actor died due to suicide after reportedly suffering from depression for a very long time. Ever since his demise, the discussion and outrage surrounding nepotism have only reached its peak. As per a huge section of the internet, it was getting isolated from certain bigwigs of Bollywood and getting thrown of many films that made Sushant take such a drastic step. A lot of star-kids, too, are at the receiving end of criticism and hatred for allegedly snatching opportunities from Sushant. Now, an old tweet of author Chetan Bhagat announcing that the late actor was finalised to star in Mohit Suri's Half Girlfriend has gone resurfaced on social media, adding to the furore.
The tweet is from the year 2015 and reads, "So happy to share @itsSSR will play lead in @mohit11481 directed Half Girlfriend. Shooting begins 1Q16." However, destiny had some other plans and it was Arjun Kapoor who eventually starred in Half Girlfriend. Well, this has enraged the netizens and they are blaming nepotism as a reason behind SSR losing this film. We came across tweets like, "Arjun Kapoor did this movie finally because of Nepotism," "Imagine ssr, actually a physics olympiad playing lead in half girlfriend rather than arjun kapoor."
A user also questioned Chetan Bhagat to shed some light on what really happened by tweeting, "So the Sushant Singh Rajput was supposed to be the lead actor of half girlfriend movie. But finally they choose Arjun Kapoor. Can anyone care to explain what happened in between?? @chetan_bhagat."
Check out the tweets:
So happy to share @itsSSR will play lead in @mohit11481 directed Half Girlfriend. Shooting begins 1Q16. https://t.co/dUHSVZ2FQ5

— Chetan Bhagat (@chetan_bhagat) November 7, 2015
Half Girlfriend novel it is all about a guy from Bihar who fall in love with a girl, And SSR Perfectly Fit In That Movie, But Nepotism took this from SSR to Arjun Kapoor. And ones Again Arjun Kapoor Shits On That Movie Which Is Based On Best Selling Book pic.twitter.com/yIt7hgTpPD

— SCIENCE ENTHUSIASTIC (@ourindiaisnoble) June 24, 2020
Sushant Singh Rajput Gonna play the lead role in HALF GIRLFRIEND. Then later Arjun Kapoor played lead role why ? Just because, of nepotism.

Can you feel what he would have felt at that time😓#justiceforSushantforum #ConsiderSSRMurderProofs pic.twitter.com/03o7s4rJK8

— нιмαηsнυ🤟❤ (@ImHimu18) June 24, 2020
Not going into the Nepotism debate or blaming anyone, but SSR as a Bihari engineer, playing basketball and struggling with English could have made Half Girlfriend a compelling watch. Arjun Kapoor, well, was unconvincing. https://t.co/jQXZQqEIoM

— pratikbedia (@pratikbedia) June 24, 2020
Contrary to all the speculations, it is believed that Sushant Singh Rajput had to exit Half Girlfriend and a couple of other films due to the delay, as he had already given his dates to some other projects.
image source: twitter