Sushant Singh Rajput Demise: Police Interrogates Rhea Chakraborty For 10 Hours; Talks About Relationship, Fight, Last Call And More – Read Deets
After Sushant Singh Rajput's tragic demise, his girlfriend Rhea Chakraborty was interrogated for 9 hours by the police where she spoke about their relationship, her fight with the late actor, her marriage plans with Sushant, his behavioural changes and depression. Read on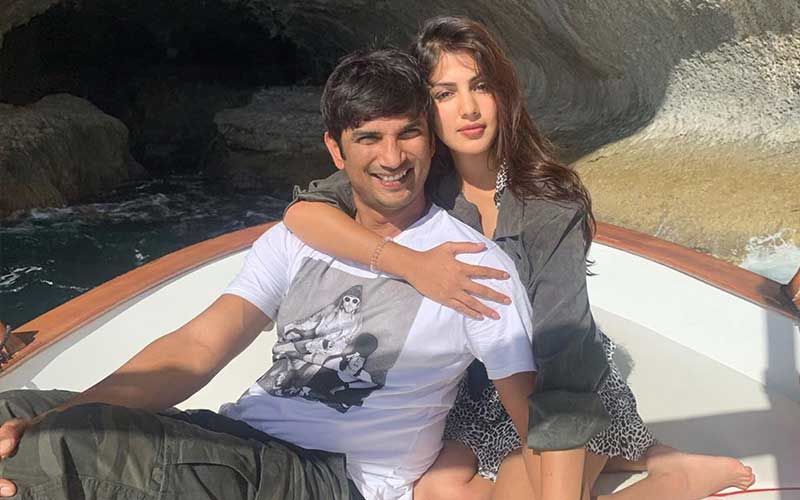 After Sushant Singh Rajput's demise, his girlfriend Rhea Chakraborty was called for recording a statement on this matter. It was reported that she visited the Bandra police station in the morning at 11:30 AM and was captured making an exit in the late evening, which indicates that the interrogation lasted for almost 10 hours. During her interrogation with the police, she spoke about her relationship, her fight with the late actor, her marriage plans with Sushant, his behavioural changes and depression. The police not only took her statement but also scanned her phone, pictures, calls and text messages and so on, as reported by Times Of India.
The Jalebi actress confirmed that she was in a relationship with Sushant and they both were even looking for a property as they were planning to get married by the end of 2020. Before the tragic demise took place, Rhea admitted that she indeed was living with Sushant at his Carter Road penthouse which he had rented along with his friend, Siddharth Pithani. But a few days before Sushant ended his life, the duo had a fight which led Rhea to move out of the house. Despite leaving the house, she also proved to the police that she was in touch with him via calls and text messages and showed them those details. As per the portal, it also mentioned that Rhea was apparently the last person Sushant called on Saturday night before he went to sleep. The actor even called Mahesh Shetty but he didn't answer. However, Mahesh even called him back the next day but couldn't connect.
The main reason behind him taking this drastic step was depression that he was suffering from the past six months. Touching upon the topic, Rhea also revealed about Sushant's clinical depression in her interrogation session. She showed them the proof that he was on treatment for clinical depression, but he refused to take the medication while turning towards yoga and meditation. She also mentioned that he would refuse to take his medication and she tried to coax him to take them but gained no success in doing so.
Speaking about Sushant running out of a job, Rhea mentioned about her film with Sushant which was supposed to be directed by Rumy Jaffery. In fact, the Chhichhore actor had quite a few projects in his hand that could have kept him busy till next year, as claimed by the portal.
Meanwhile, Sushant Singh Rajput passed away on June 14, leaving everyone grieving. His ashes have been immersed by the actor's father and sisters at his hometown Patna.
Image source: Instagram/ rhea_chakraborty