Sushant Singh Rajput Gets Into An Ugly Spat With Senior Journalist Bharathi Pradhan. How Dare!
Sushant Singh Rajput crossed limits today when he lost his cool on Bharathi Pradhan, a senior journalist, during the trailer launch event of his upcoming film Raabta. SpotboyE.com condemns his lash. Just not done SSR! Even Kriti deserves blame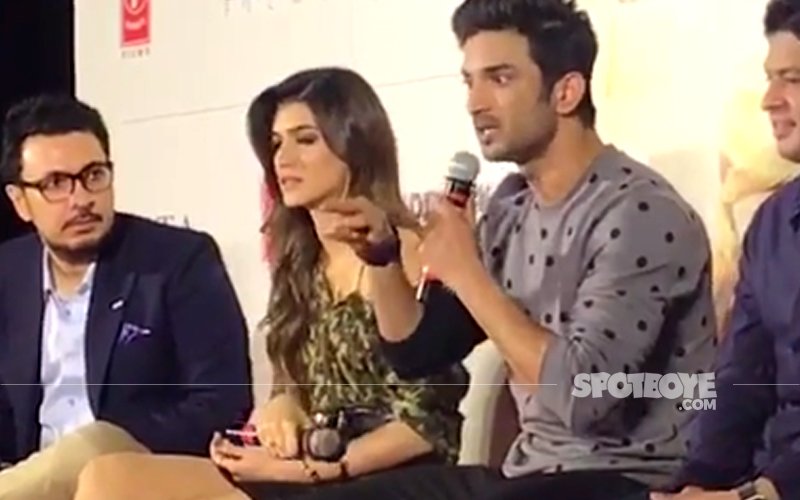 It was unexpected and no one knew this was coming. It all happened at the trailer launch of Sushant Singh Rajput's upcoming film Raabta. During the question answer session, Sushant was asked about his views on Kulbhushan Jadhav, the navy man who was recently sentenced to death by a Pakistani court, Sushant lost his cool and what followed next could only be termed as uncharitable. Hearing this question, Sushant's co-star from the film Kriti Sanon told something to the film's producer Dinesh Vijan, post which Sushant feigned ignorance that since he is not aware about the whole matter, he would be unable to comment on it.

Not to take a beating, Bharathi prodded him further and challenged him that being an Indian he should be aware of the matter and should take a stand on the entire issue and substantiate everything with a comment.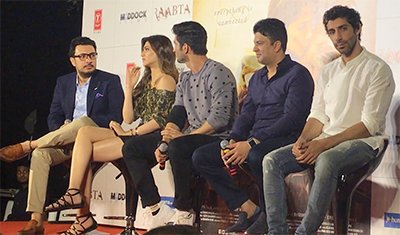 After Sushant heard this, his entire stance towards Bharathi changed and became aggressive. What followed next was a question by Sushant asking Bharathi Pradhan if she is aware of every national issue. Everyone present at the event was stunned at Sushant's sudden change in behaviour. Needless to say the beginning of the film has not started on a good note and this question is bound to haunt subsequent Raabta event.
The occasion where the spat happened was the trailer launch of Raabta where the stars of the film Sushant Singh Rajput and Kriti Sanon were present along with the director Dinesh Vijan. It must be noted here that initially Dinesh Vijan ran the production house Illuminati along with Saif Ali Khan and later on became independent to start his own production film Maddock Films. Dinesh is also making his debut as a director with this film. We are sure Dinesh is not happy with Sushant's irrational behaviour.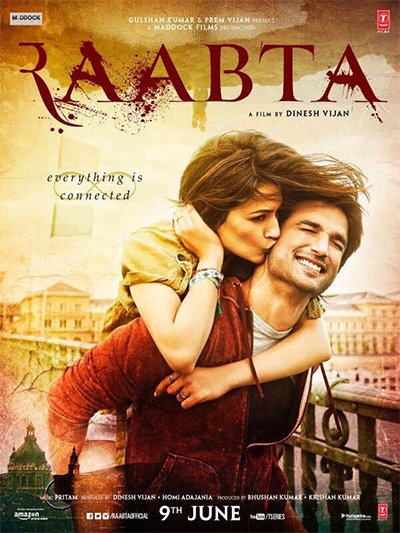 Image Source: twitter/itsSSR
We would definitely like to know what SSR's alleged girlfriend Kriti told Vijan before SSR got infuriated.Sushant, you could have just kept insisting that you are not aware of Kulbhushan Jadhav. Honestly it stumps us how you are so ignorant about Pakistan's extremely objectionable decision to hang him. We believe that this is the talking point today even in schools and colleges.