Sushant Singh Rajput's death case has remained in the headlines ever since his father KK Singh filed an FIR against actress Rhea Chakraborty. Followed by Centre accepting Bihar Government's request to transfer the case to CBI for an in-depth investigation in the actor's death case, now as per reports in
LiveLaw
, actress Rhea Chakraborty has told SC of having no objection if the case gets transferred to CBI. The actress was also quizzed at the ED office a couple of times in the recent past.
"The said transfer has been undertaken solely with the motive of rendering the instant petition infructuous," Rhea told SC today. Further reports reveal the transfer has been purely made under the request of Bihar Police. The actor's death case gets transferred to CBI by SC in order to exercise its power under Article 142 of the Constitution. Meanwhile, Rhea's lawyer Malak Manish Bhatt has also stated in a written statement that investigations in SSR's case in Bihar are totally illegal and proceedings cannot be transferred.
Advocate Malak Manish Bhatt's written statement read, "Investigations in Bihar are totally illegal and such illegal proceedings cannot be transferred to CBI in a present manner by way of illegal executive orders. The Petitioner has no objection if the transfer of investigation to CBI is done in exercise of powers conferred upon this Hon'ble Court under Article 142 of the Constitution of India. Otherwise, the present transfer from Bihar Police to CBI as is done is totally without jurisdiction and contrary to law."
Rhea Chakraborty told the Supreme Court that she does not have objection if investigation in the Sushant Singh Rajput's death case is transferred to CBI by the Court in exercise of its powers under Article 142 of the Constitution.
Read Written Submissions: https://t.co/MVxJiJ6MYH pic.twitter.com/JUVE1A6GRL

— Live Law (@LiveLawIndia) August 13, 2020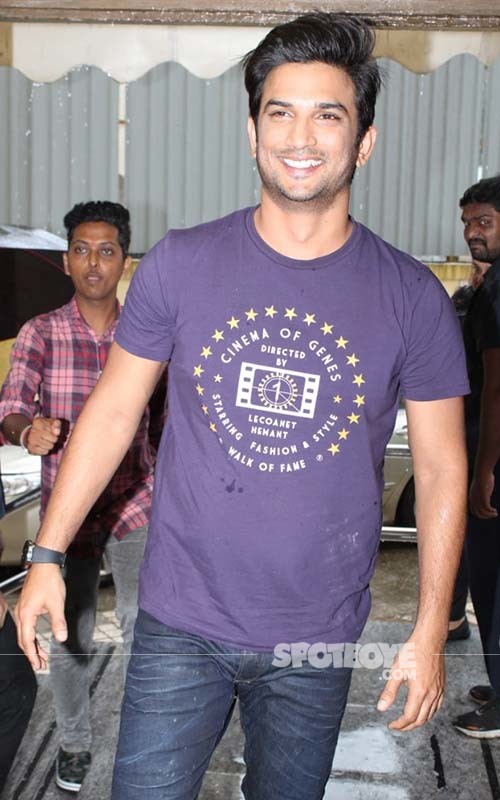 Today morning SSR's sister Shweta Singh Kirti too in her social media post has spoken
about the need of CBI investigation
to reach the truth and get a proper closure to her brother's death case.
Image Source: Instagram/rhea_chakraborty/sushantsinghrajputttt