Sushant Singh Rajput's Fans Make SSR Rangoli, Light A Diya Outside His Patna Home; Shweta Singh Kirti Gets Emotional: 'Yeh Diwali Sushant Wali'
On the occasion of Diwali, late Sushant Singh Rajput's fans made rangolis for SSR, while one fan visited his Patna home and lit a diya outside his house. Sushant's sister Shweta Singh Kirti thanked the fans, saying that they are family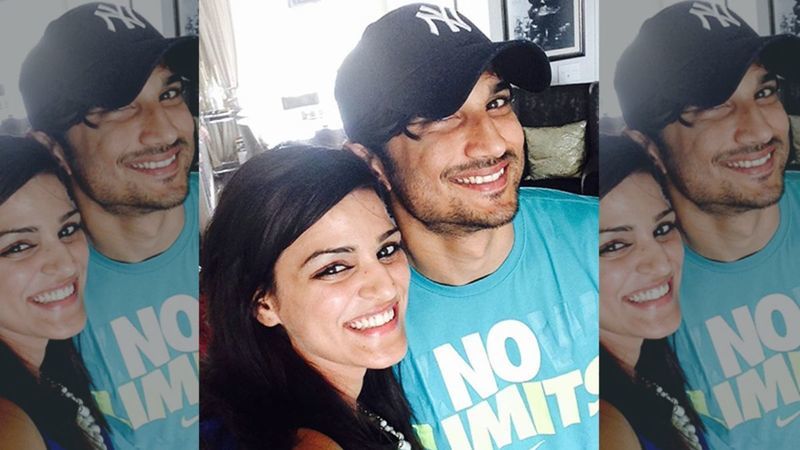 Ever since Sushant Singh Rajput's death, his fans have been relentless in their efforts seeking justice for the late actor. While it has been over 5 months since Sushant's death, his fans have not stopped their fight for justice and they often lead or join in various initiatives and campaigns such as #Justice4SSR, #Plants4SSR and much more. 14th November was celebrated as Diwali, and it also marked 5 months since the death of Sushant. Now, as fans remembered the late actor, Sushant's sister Shweta Singh Kirti was overwhelmed with all the love, and has reacted to the gestures.
Sushant Singh Rajput's fans remembered the late actor on Diwali, and lit diyas, made rangolis, and one fan even visited his Patna residence and lit a diya there. Sharing a video compilation of all these gestures, Shweta got emotional and thanked his fans for keeping Sushant in their prayers. The video shows a rangoli made with a picture of Sushant and his former manager Disha Salian kept in the center. Below the pictures, were the words 'India wants justice'. Another fan arranged diyas in the form of SSR, and one even made a rangoli of SSR.
Shweta Singh Kirti shared the video and wrote, "Yeh Diwali Sushant wali…definitely it was. I want to thank everyone who celebrated Diwali keeping Bhai in their Prayers and hearts. #Diwali4SSR #YehDiwaliSushantWali You guys are our family. Every step of the way we feel your support and love. Thank you."
Shweta Singh Kirti also shared another video of a fan who visited Sushant's Patna house, and lit a diya outside. The video also shows candles lit in 'SSR' form with a picture of Sushant above it. Shweta thanked the fan for his gesture.
Image Source: Instagram/shwetasinghkirti