Sushant Singh Rajput's Sister Shweta Shares An Emotional Video On 3rd Death Anniversary Of Actor; Says 'He Has Not Left Anywhere, He Is Alive In Us'
On 3rd death anniversary of Sushant Singh Rajput, his sister Shweta Singh Kirti shared an emotional video message saying the actor is alive with us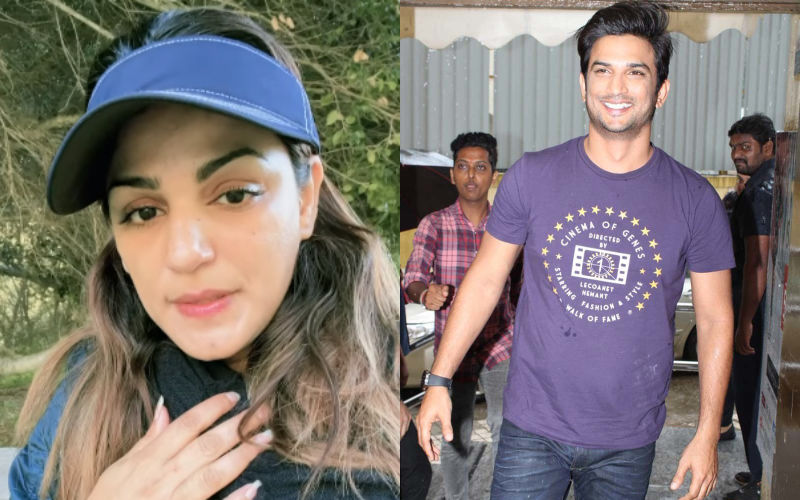 Late actor Sushant Singh Rajput was fondly remembered and missed by his ardent fans and loved ones on the occasion of 3rd death anniversary. SSR's sister Shweta Singh Kirti, who has been fighting for his justice, shared an emotional video talking about how the actor is alive with us. She posted a video message for her followers where she stated that if his fans really love him, and want to keep him alive, one way to do that is to imbibe his qualities.
On Wednesday, Shweta posted a heartfelt video on his Instagram handle and wrote in the caption, "If we want to keep Sushant Alive, we have to imbibe his qualities, the goodness of his heart. A little note for all of you. He has not left anywhere, he is alive in us. #SushantISAlive #WeAreSushant." In the video, she said, "I thought I'll connect to the Internet and post this for Bhai. It's his 3rd death anniversary. I don't like to call it death anniversary, because it makes me feel bad. It makes me feel as if he has left. He hasn't left anywhere. He has just left his physical body but he is around and I can feel him completely."
ALSO READ: Sushant Singh Rajput Was Murdered: His Sister Shweta Singh Kirti Urges CBI To Look Into Murder Claim; Says 'Our Heart Aches To Find No Closure As Yet'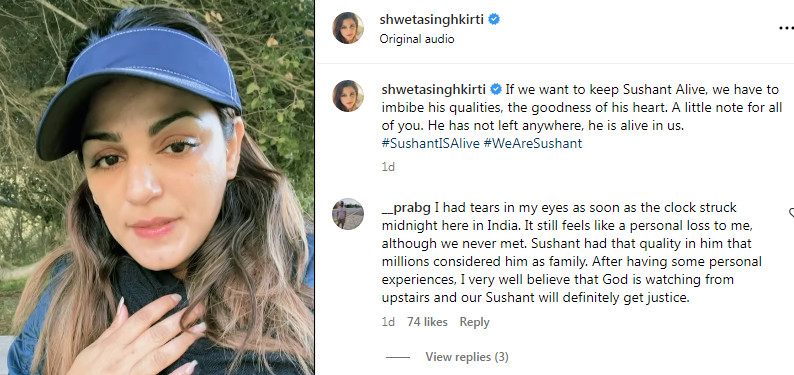 Shweta went on to add that the other day she was scrolling through her old WhatsApp messages with Sushant where they were discussing books, and he had suggested what books she should read. "I will post about that as well. And what I wanted to share was that if we want to keep Sushant alive and if we really love him, we have to live what he was. We have to imbibe his qualities. We have to imbibe the goodness of his heart. So I want to leave you guys with this message," said Shweta. The doting sister also shared a throwback picture of Sushant Singh posing with her children. She even dropped pictures of books that the actor recommended to her.
For the unversed, Sushant Singh Rajput passed away on 14th June 2020 after he was found hanging at his apartment in Mumbai's suburban Bandra. His sudden and tragic demise left the entire film fraternity and nation shocked. Reportedly, the Narcotics Control Bureau claimed that the actor had been using various people to obtain drugs since 2018 and filed abetment charges against them.