Sushant Singh Rajput Death: Krissann Barretto Calls Out Rhea Chakraborty Alleging She Kept SSR Away From His Friends; Kajol Tyagi Says She Oozed 'Negativity'
After a small clip of Rhea Chakraborty surfaced online, actor/model Krissann Barretto called out Rhea making some explosive revelations about her and Sushant Singh Rajput. Read on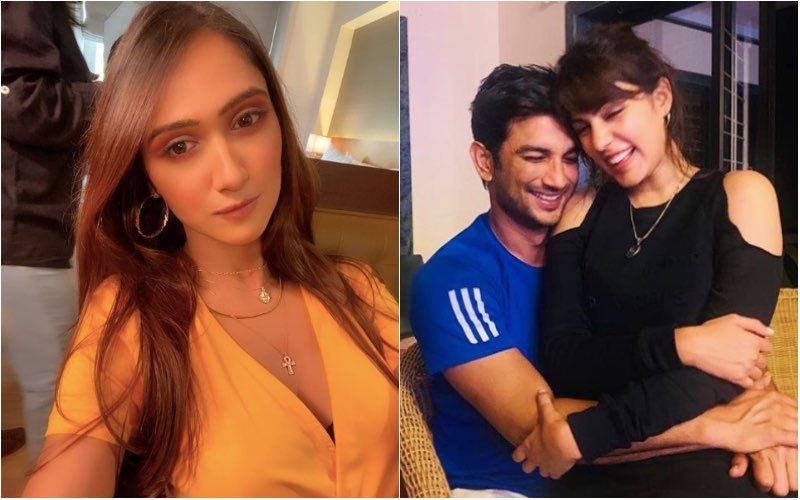 Rhea Chakraborty has been dominating headlines for quite some time now but for all the wrong reasons. A few days back Sushant Singh Rajput's father filed an FIR against Rhea Chakraborty reportedly accusing her of abetment of suicide and more. The FIR filed against her created quite a stir and since then some explosive details about the case are now coming out. The latest update talks about how Rhea used to allegedly keep Sushant away from all of his friends and family. Rhis allegation has been made by a budding actor Krissann Barretto. Recently, a Bollywood paparazzo shared a video clip of Rhea where she is saying that she has full faith in God and the judicial system and the truth shall prevail.
Commenting on the video, Krissann wrote, "After he started dating this female he was not allowed to be in touch with any of us!! All of his friends!! His numbers were changed and we all know that! We all tried reaching him but we could not! The statement from his dad says she didn't even let him talk to his family! @rhea_chakraborty yes the truth will be out we will make sure! Satyamev jayate back at you!" She again posted a comment which is her official statement saying that she is putting this out in case anyone tries to do something to her or even black magic. In the statement, she mentioned that she will never end her life.
Her comment read, "also I'm putting it out here in case these people try to do something to me or apparently she does black magic or something! I would never kill myself! Ever! This is my official statement in case how they killed sushant they try to kill me!" Seeing her comments, another actor Kajol Tyagi praised her for bravely putting this out as she replied on her comment, "@krissannb I'm insanely proud of you for commenting I was part of jalebi before it went for the reshoot and shot with her for couple of weeks and I remember Rhea oozing negativity. Literally. I mean in this video also keeping hands folded so that body language experts have a harder time? Well it's evident she's faking grief #justiceforssr"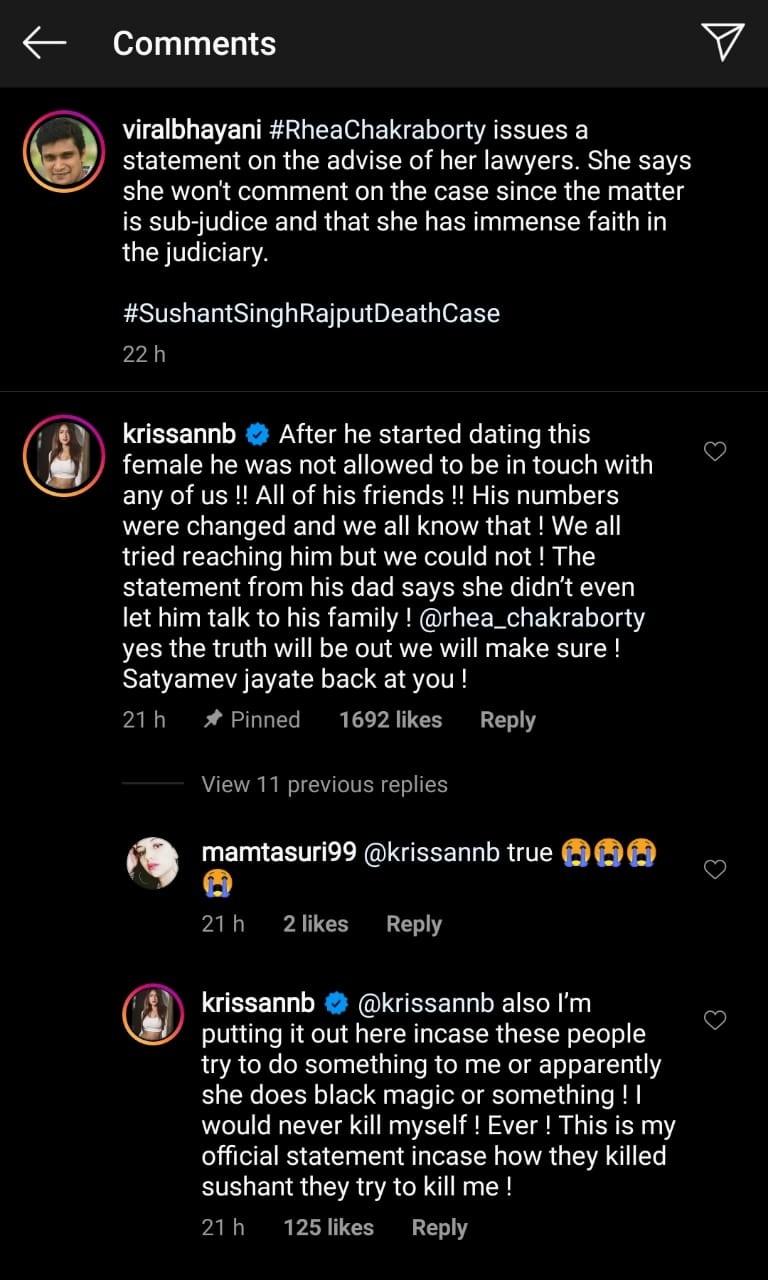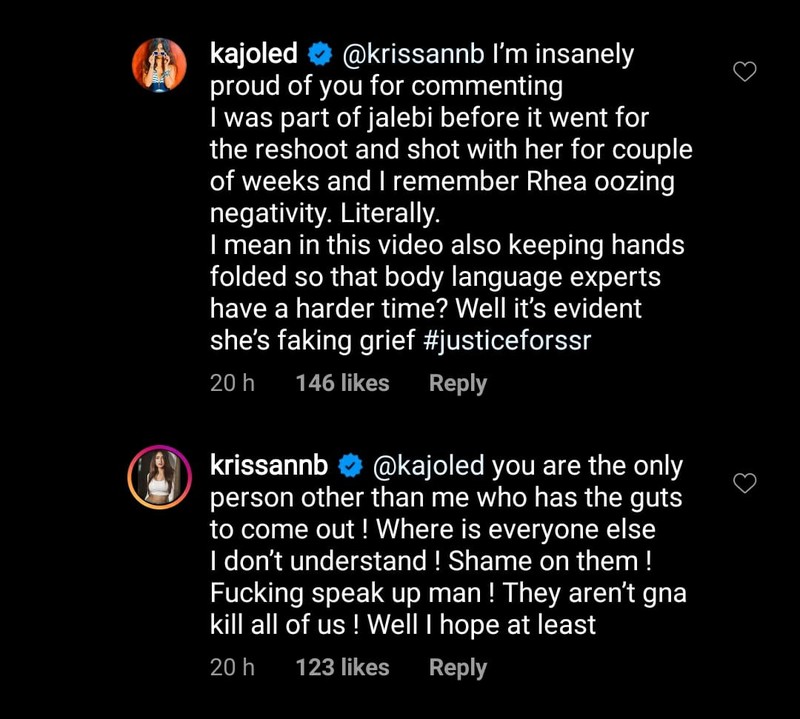 Image source: Instagram/ krissannb/ rhea_chakraborty