Sushma Swaraj Biopic In The Pipeline? Husband Swaraj Kaushal Says Vidya Balan And R Madhavan Are The Names Floating
Former External Affairs Minister, Late Sushma Swaraj's husband Swaraj Kaushal on Twitter revealed that he has heard Vidya Balan and R. Madhavan's names floating around for a biopic on the great leader. But he isn't happy because on one reason, read on!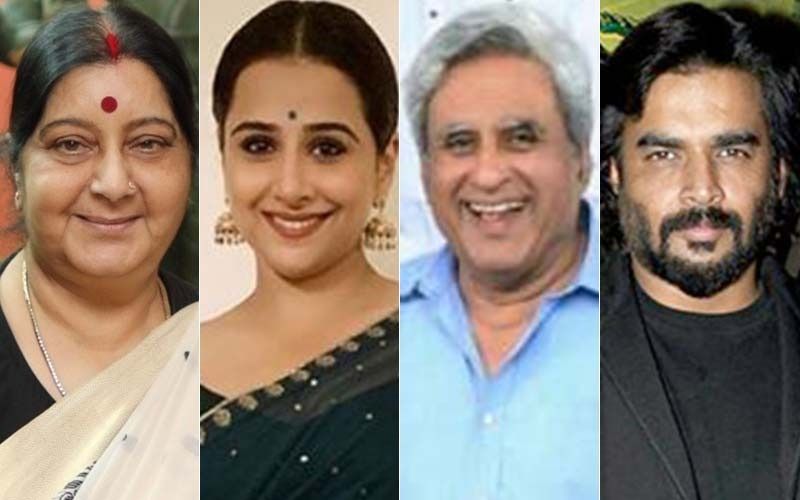 But it seems like the lucky one would-be actress Vidya Balan, as late minister's husband Swaraj Kaushal says he heard of Vidya and R Madhavan names floating for the same. During a recent twitter interaction, Swaraj revealed the news. His Tweet read, "They tell me even the cast - Vidya Balan with R.Madhvan and couple of other combinations. I believe Sushma Swaraj was a political leader - the youngest and bravest of all. Unfortunately, they are interested only in the romantic angle...... and that is so personal."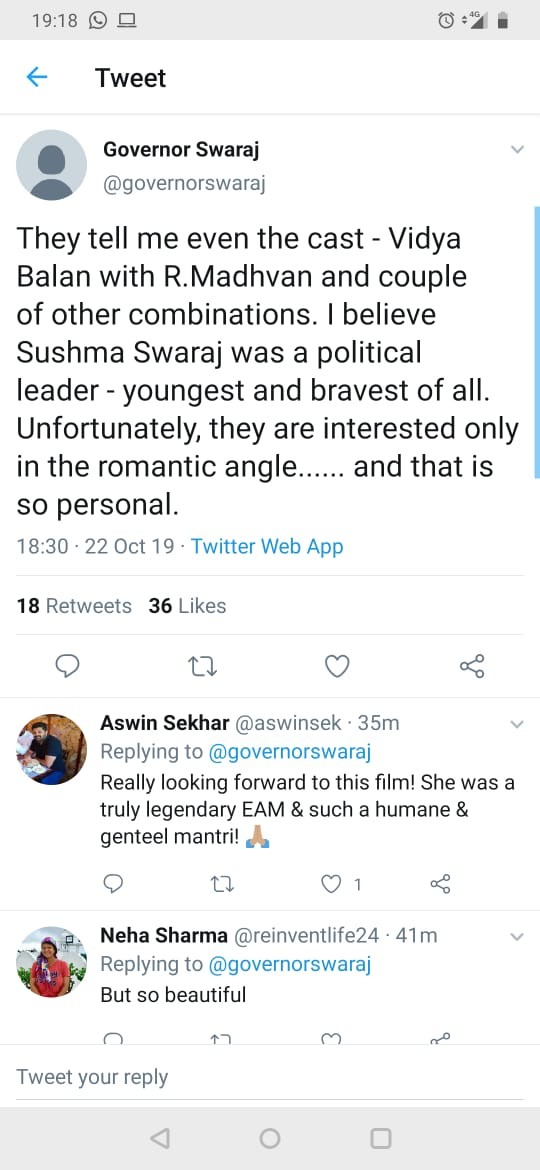 Well, what do you think will Vidya and R. Madhavan give a nod to this project? Though from his tweet it is clear that filmmakers are more interested in Sushma Swaraj and her husband Swaraj Kaushal's personal life and their romance which Mr. Swaraj isn't really kicked to tell. He feels that Sushma Swaraj was a greater leader and her story is inspirational to be told to all and we completely agree with him.

R.Madhavan is currently occupied with his upcoming venture
Rocketry: The Nambi Effect
produced and directed by him. This film is a biographical drama based on the life of Nambi Narayanan and set to release in 2020.
Image Source: Instagram/balanvidya/heavy.com/en.wikipedia