Sushmita Sen Gets Jealous And Turns Into A Possessive Girlfriend After A Fan Confesses Her Love For Rohman Shawl; 'Baad Mein Milna Tum' - WATCH
Sushmita Sen and Rohman Shawl are one of the 'IT' couples of Bollywood. Sushmita turned into a possessive girlfriend after a fan said 'I love you' to Rohman Shawl.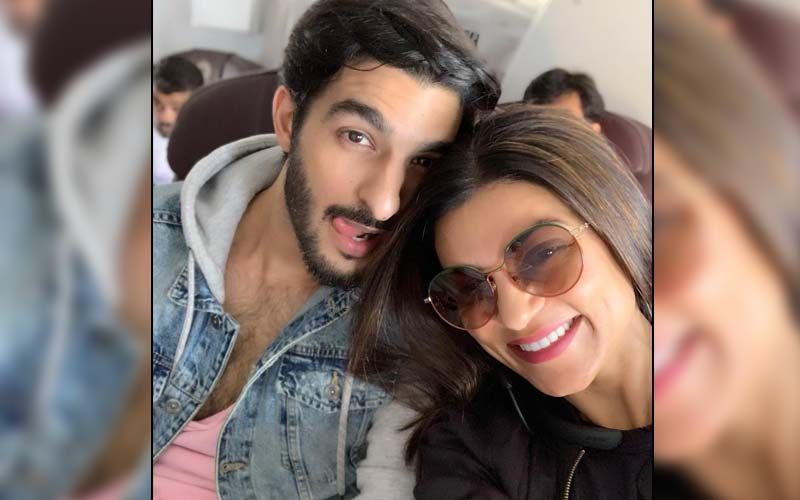 Sushmita Sen and Rohman Shawl are one of the most loved couples in Bollywood. The couple always give fans major relationship goals. Recently, Sushmita Sen along with her beau Rohman Shawl and her two daughters (Renee and Alisah) went live on Instagram and answered some interesting questions. The actress also gave a major update on the second season of her upcoming web series Aarya.
During the live interaction, one fan confessed her love for Rohman Shawl. She dropped a comment saying, 'I love you Rohman'. Sushmita got jealous and showed her possessive side. The actress replied to her saying, 'Baad mein milna tum (meet me later)'. Rohman, on the other hand, replied to her saying, 'Thank you, koi toh bola (At least someone said it).
That's not all! During the live chat, a fan asked Sushmita Sen to marry him. Before she could answer his question, Rohman responded saying, 'No'. The actress' youngest daughter Alisah let him know that the question was for her mother and not him. He responded, 'But I've answered on her behalf only no?' When Alisah insisted that Sushmita respond to the fan, she said, 'He quickly answered 'no'. Could they be any cuter? Rohman shares a great bond with Sushmita's daughters Renee and Alisah and their social media posts are proof of the same.
During the live session, Sushmita opened up about the second season of her show, Aarya. She said, 'Let me just tell you that the last schedule is left for Aarya and it's not very long one so it should be done very very soon... But more than soon what is important is the amount of love and appreciation you've given Aaryan when we come back you've to love the second season.'
Image Source:Instagram/SushmitaSen