Swara Bhasker And Taapsee Pannu's Fans Trend 'SwaraTaapsee RealOutsiders' On Twitter; Trolls Counter-Attack With Memes
Recently, Swara Bhasker and Taapsee Pannu's fans came out in their support and started trending 'SwaraTaapsee Real Outsiders'. This comes after Kangana Ranaut's explosive interview calling them 'B-grade' actresses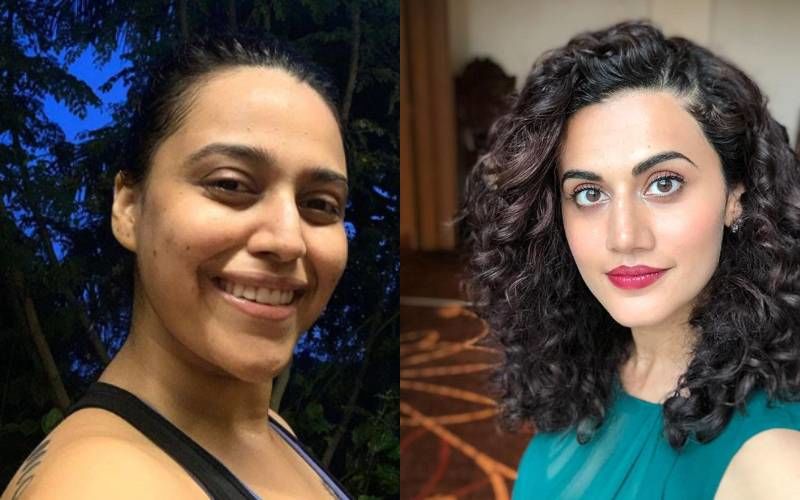 Kangana Ranaut, Swara Bhasker and Taapsee Pannu are ruling the social media currently for their heated exchange of words. In an interview with Republic TV, Kangana Ranaut called Swara Bhasker and Taapsee Pannu 'B-Grade' actresses and that they struggle to find work. This did not go down well with both the actresses and they hit back via Twitter. Now the social media too is divided into two, there are supporters of Swara and Taapsee and there are supporters of Kangana. Recently, fans of Swara and Taapsee came to their support and started trending 'SwaraTaapsee Real Outsiders', but received strong opposition from Kangana's fans.
A supporter of Swara and Taapsee wrote, "Both of them are giving back to back splendid performances in her films congrats swara & taapsee SwaraTaapsee RealOutsiders." Another one called them examples of women empowerment writing "Swara is the true example of women empowerment. SwaraTaapsee RealOutsiders." One more in their defense wrote, "These both swara and tapsee talented outsiders are a big voice of feminism . SwaraTaapsee RealOutsiders."
On the other side, trolls generated memes using the trending topic. Some even pointed out that Swara Bhasker's mother used to be the head of the Central Board of Film Certification(CBFC). Some are tweeting that Swara and Taapsee paid money to get these hashtag trending on Twitter. Check out a few tweets below:
Swara really amazed everyone with her performance in Rasbhari , Nil Battey Sannata and Raanjhana.
SwaraTaapsee RealOutsiders

— Sumit (@AmazzingBieber) July 23, 2020
SwaraTaapsee RealOutsiders who make their work talk about them & their performances are real. A bitch like Kangana only knows how to sling mud at everyone & call it feminism & brave & turn somebody's misery into an opportunity.

— ǝɔuıɹԀ (@IamPrince167) July 23, 2020
So happy to see how Taapsee and Swara have stood up for themselves when another person was degrading them. Probably someone wanted some real attention and hence started grading others. Proud of you girls SwaraTaapsee RealOutsiders

— Shanayav86 (@shanayaverma86) July 23, 2020
SwaraTaapsee RealOutsiders L😜L#Swara Bhaskar's mother, Ira Bhaskar had served as a member of the Central Board of Film Certification(CBFC).

Ira Bhaskar is also a film historian, and a professor of Cinema Studies at Jawaharlal Nehru University. pic.twitter.com/5NEnMKT7zs

— Tharki Lannister (@TharkiLanister) July 23, 2020
Talking about Kangana's comment on Taapsee and Swara, she had said, "I only have to lose here, because tomorrow they (referring to the 'movie mafia') will get some 20 needy outsiders like Taapsee Pannu and Swara Bhasker who will say 'oh only Kangana has a problem with Karan Johar, but we love Karan Johar.' If you love Karan Johar, why are you both B-grade actresses? You are better looking than Alia Bhatt and Ananya, you both are better actresses, why don't you get work? Your existence is a proof of nepotism. What are you telling me how happy you are with this industry?"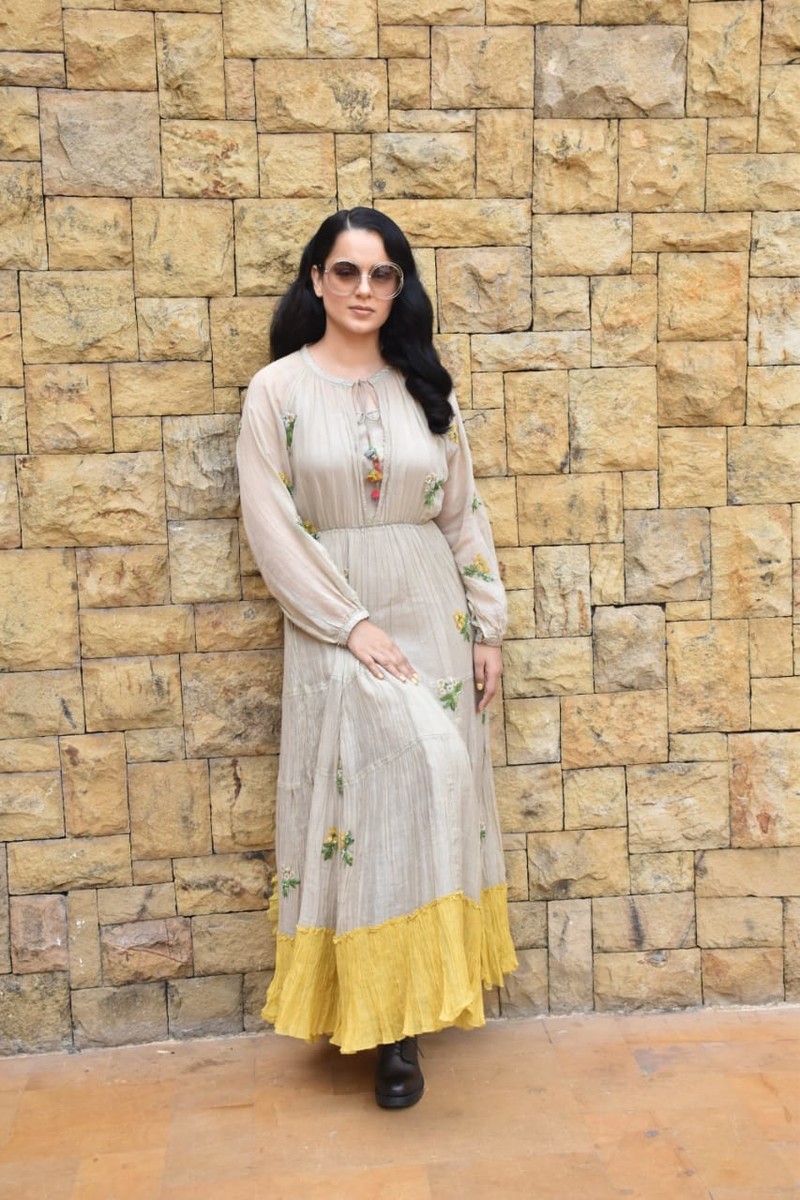 Image Source: Instagram/reallyswara/taapsee