Swara Bhasker Features On The Cover Of A Wedding Magazine; Jokes About Being 'Rejected By Matchmaker'
Swara Bhasker is delighted to feature as a bride on the cover of a wedding magazine. While sharing the gorgeous picture, she also joked about being rejected by the matchmaker. Take a look!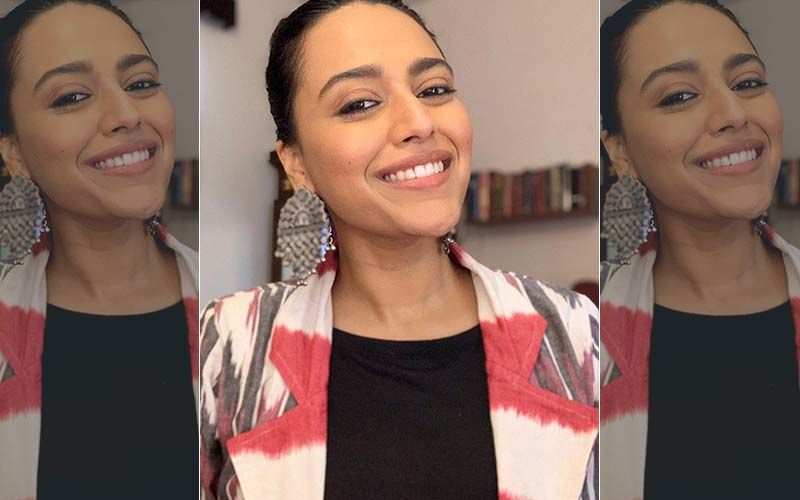 Swara Bhasker is quite active on Twitter, and uses the platform to fearlessly air her views about important issues in the society. She is not one to mince her words, and her tweets quite often invite trolls. Every once in awhile, Swara Bhasker also shares some beautiful pictures of her on social media, and her fans are left in awe of her. This time was no different as she took to Twitter and shared about being on the cover of a wedding magazine.
Swara Bhasker shared a gorgeous snap of her on the cover of Wedlook magazine, and she looks stunning in it. In her tweet, she wrote about being a bride, but just on the magazine cover, while joking about being rejected by the matchmaker. She featured in the October cover of the magazine, and she can be seen wearing heavy jewelry and a fun traditional outfit in the beautiful photo. She also questioned, "kaun paalega aisa bawaal", jokingly asking who will tolerate her. Her fans, however, had a different opinion, and sent in supportive messages while replying to this tweet.
Swara Bhasker tweeted, "Being a bride.. if only on a magazine cover is what @Joydas was referring to! Chuffed to be on #October cover of #Wedlook .. क्यूँकि कौन पालेगा ऐसा बवाल?!?! #RejectedByMatchmaker." Take a look:
Image Source: Instagram/reallyswara