Kangana Ranaut and Swara Bhasker, who once worked together in Aanand L Rai's Tanu Weds Manu, have become enemies of sorts these days, at least that's what their tweets about each other hint at. In the wake of Sushant Singh Rajput's death, the Queen actress had blasted a lot of her colleagues, which also included Swara Bhasker. She called her a 'B-grade actress' and someone who does 'chaploosi'. Ever since then, there has been a war of words between the duo. Now, Swara took to her Twitter and accused Kangana's official team of using a racist slur.
Well, the tweet by Kangana's team that caught Veere Di Wedding actress' attention had a mention of people from the neighbouring country. It appears that the Simran actress had lashed out at a user for interfering in her matter. "You think Kangana won't split her head into two, Rani LaxmiBai style ? Dear Pakis, stay out of our business.... back off !" read Kangana's reply to a tweet that has been now deleted. In response to the same, Swara Bhasker said that she has reported this particular tweet for the usage of racist slur and requested all her followers to do the same.
Swara tweeted, "I've reported this tweet for using a racist slur. Tweeple, you should too."
Take a look: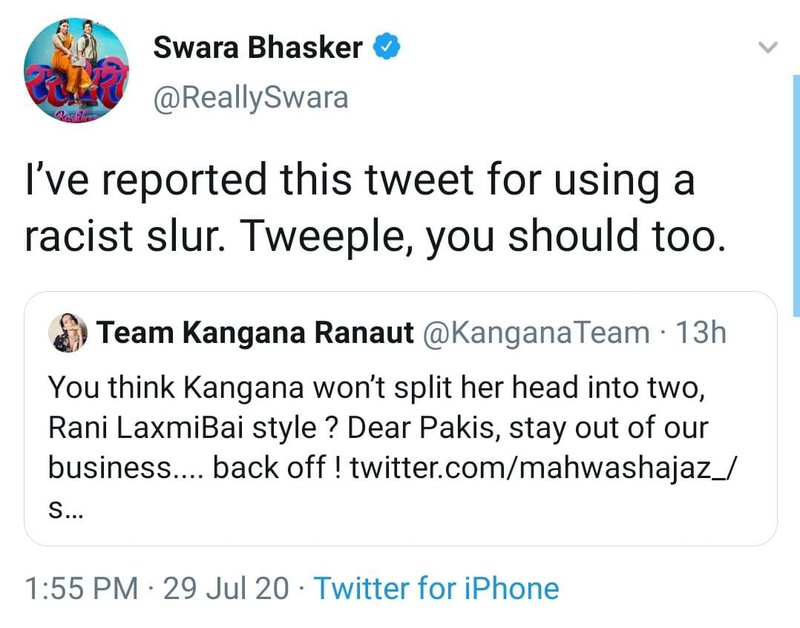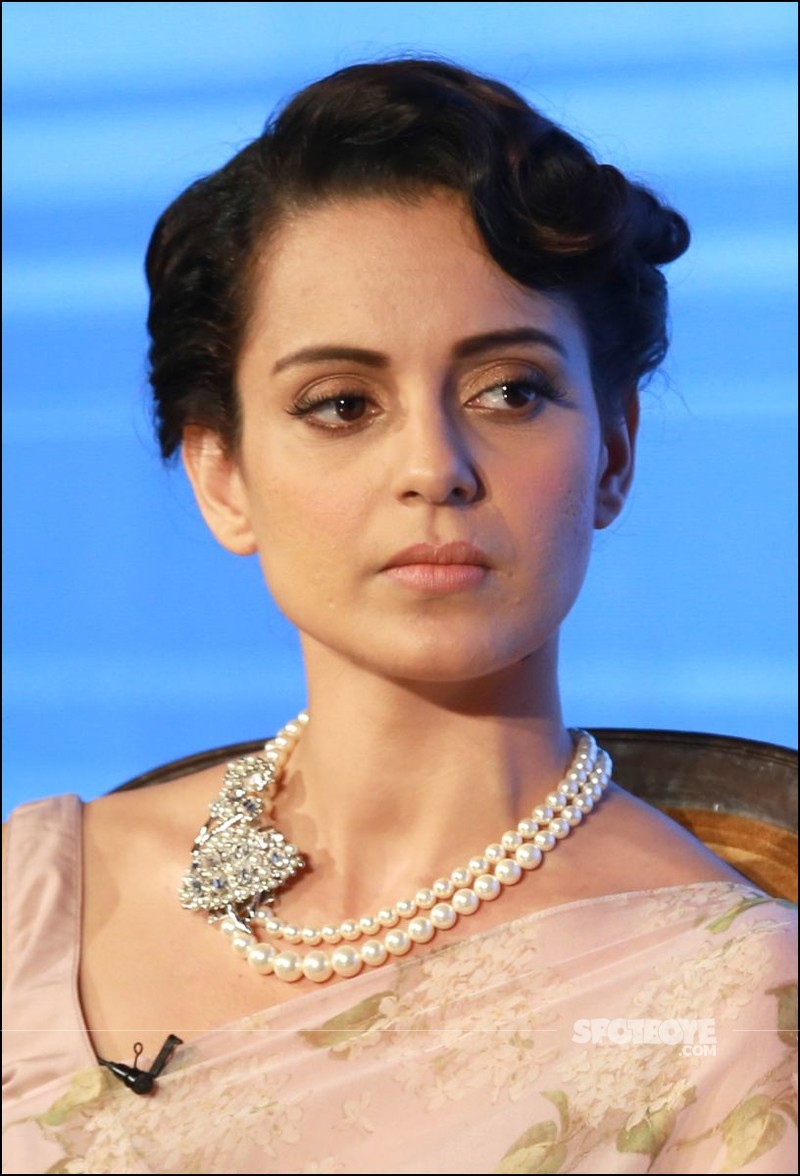 Meanwhile, in an interview with TOI,
Kangana explained her 'b-grade' remark used for Taapsee Pannu and Swara.
"So, I want them to know. When Swara says that 'I'm Sonam Kapoor's best friend', that's not how the world perceives her. No! No matter how much Taapsee Pannu says that everybody loves her, and she has gotten equal opportunities, no! People do not perceive her as somebody who is equal to an Alia Bhatt or Ananya Panday. No! So that's what I try to convey – that no matter how much you try and fit in, you are not fitting in. If you are not seeing it, let me show you – in their world, you are still B-grade. I have been through those galis, I know where it goes! So that's what I try to convey to them. If you think you are fitting in and now you have also become insiders, no, you're not," said Kangana.
image source: APH