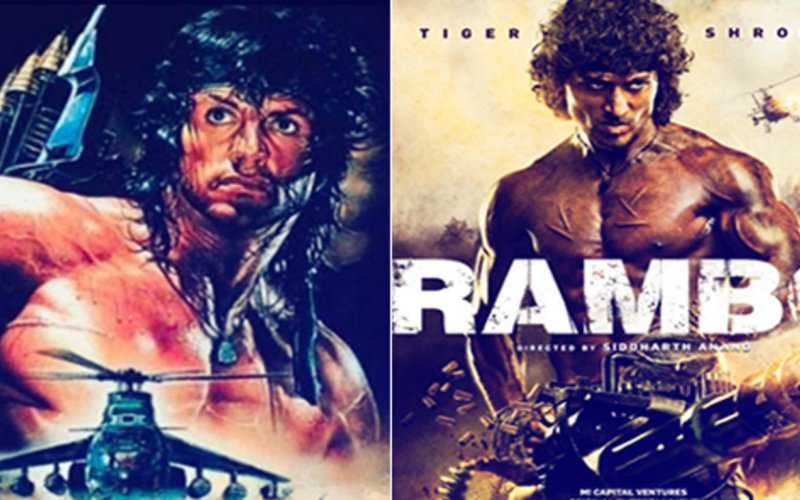 Yesterday, the news of Tiger Shroff stepping into the shoes of Hollywood icon Sylvester Stallone in the Indian remake of Rambo had fans jumping with joy.

Tiger took to social media to share the first poster of the film yesterday and captioned it, "Grew up on this character, humbled and blessed to step into his shoes years later. #RamboRemake (sic)."

Reacting to the news of an Indian remake, Stallone took to social media (before Tiger released the poster) and wrote, "I read recently they are remaking Rambo in India !! .. Great character.. hope they don't wreck it ."

Soon after, it was speculated that the senior actor is sceptical of Rambo's Indian remake. However, a few hours ago, Stallone took to social media yet again, this time clarifying that his post was misconstrued and he wishes Tiger Shroff all the best.

Along with a poster of Rambo he wrote, "Some people like to read into words and twist them.. good luck Tiger , go fight the good fight, keep punching ,oh , for the Record , I DO NOT CONTROL THE RAMBO PROPERTY , The company "millennium " does! They also own Expendables . Good luck with that one too."
Furthermore, speaking about Rambo's remake, Tiger told a section of media, "Being a martial artiste and a huge action movie buff since childhood, this all seems very surreal, and I'm very grateful for this opportunity. By no means do I believe I can replace the legendary Sylvester Stallone; however, I do feel that somehow this is something I've been preparing for since childhood."

Siddharth Anand will direct the film, and he promises it will be even more slick than his last directorial, Bang Bang.

The film revolves around the story of a soldier, who is the last surviving member of an elite covert unit. He returns home to find out about the ongoing war within the country and faces the enemy upfront and causes them the maximum damage.

Thumbnail Image Source: instagram/officialslystallone/tigerjackieshroff