Taapsee Pannu Recalls Being Humiliated During Her 'Grooming Period' As A Model By An Ace Fashion Designer; Says, 'This Wasn't Something I Could Do'
Taapsee Pannu opened up about having a hard time when she tried her hand at modelling and being humiliated by a fashion designer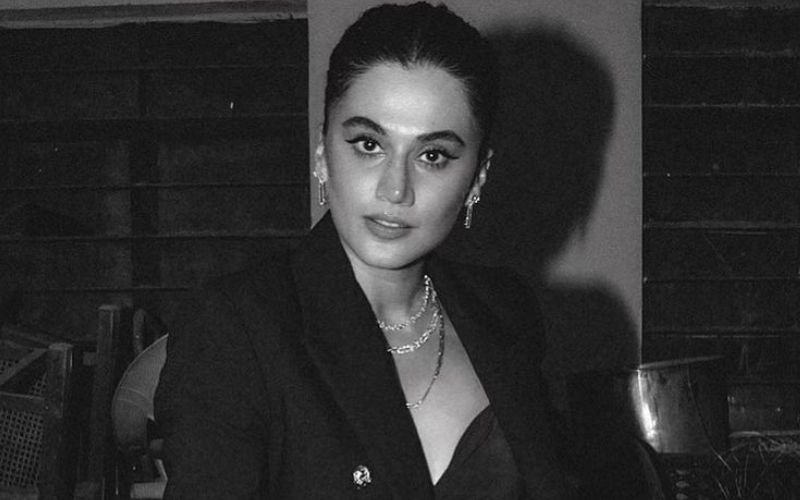 Actress Taapsee Pannu has come a long way. From starting out her career in South films to becoming one of the most sought-after pan-Indian stars, she has time-and-again left the fans spellbound with her acting prowess. She often makes it to the headlines for her blunt statements and opening up about her experiences, without sugar-coating her words. During a recent interaction the actress recalled her experience of participating in the Miss India beauty pageant in 2008.
The 35-year-old actress went on to share how in 2008, she had participated in Miss India beauty pageant and was shortlisted as one of the top 28 girls from different states of India. However, it wasn't easy for her as the other girls were professional models, while she had only done photoshoots. She revealed that she had never walked the ramp as those events always took place at night, and her father didn't allow her to go.
ALSO READ: Taapsee Pannu Reveals Paparazzi Are Trying To Intrude Her Private Space; Claims 'They Are Doing It To Irk Me'
Recalling the incident, when Trivedi humiliated her while prepping for her for the beauty pageant, Bollywood Shaadis quoted her saying, "I realised during the 'grooming period' that this wasn't something I could do. They'd make us walk, they taught us how to smile. Hemant Trivedi used to be the expert teacher at the time, and he humiliated me. He said, 'If it was in my hand, you would have never been in the top 28."
She went on to reveal that there was a lot of favouritism in the fashion industry. Taapsee spoke about an incident where they were making contestants sign contracts "that strictly stipulated that contestants would have to give 30% of all their earnings for three years to the pageant."
On the work front, she has movies like Dunki and Woh Ladki Hai Kahan in the pipeline.