Taapsee Pannu Says 'Please Don't Put Us All Under The Same Umbrella' After Gippy Grewal Expresses Disappointment Over Bollywood Not Standing Up For Punjab
Here's how Taapsee Pannu reacted to Gippy Grewal's statement when he shared that he is disappointed with Bollywood for not speaking or standing up for Punjab
The debate around Farmers' protest is only growing and creating a stir on social media. The tension across the country is only intensifying with each passing day. As the protest is taking a different turn and numbers are only continuing to swell at Delhi's borders amidst the novel Coronavirus pandemic, many actors from the entertainment industry have come forward and stood in solidarity with the farmers. Stars like Diljit Dosanjh, Sonu Sood, Sara Gurpal and many more have shown their support to the farmers who are protesting. Amidst all this, actor Gippy Grewal expressed his disappointment over Bollywood for not showing any support.
Taapsee Pannu objected to the use of Bollywood as a collective term when Gippy Grewal called out the industry for not speaking up for the farmers. He tweeted, "Dear Bollywood, Every now and then your movies have been shot in Punjab & everytime you have been welcomed with open heart. But today when Punjab needs u the most, u didn't show up and speak a word. #DISAPPOINTED #8_दिसंबरभारतबन्द #TakeBackFarmLaws #FarmersAreLifeline". Replying to his comment, Taapsee humbly asked him not to put everyone under the same umbrella as it really pulls down their efforts when disregarded.
She tweeted, "Sir, just because the ones u expected to speak up did not please don't put us all under the same umbrella. Not that the handful of us need validation regarding standing up but it really pulls down our efforts when disregarded."
Sir , just because the ones u expected to speak up did not please don't put us all under the same umbrella.
Not that the handful of us need validation regarding standing up but it really pulls down our efforts when disregarded. 🙏🏼

— taapsee pannu (@taapsee) December 5, 2020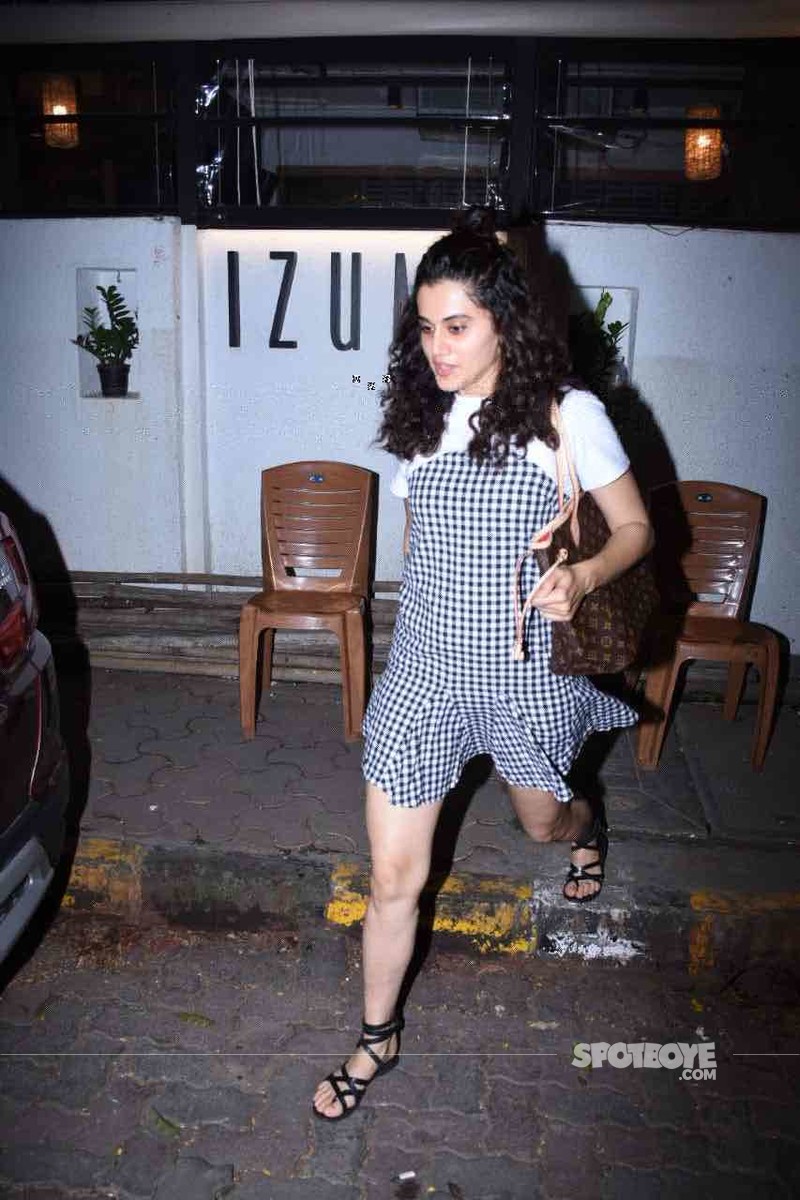 Image source: Instagram/ taapsee/ gippygrewal