Taimur Ali Khan Will Go To Boarding School, Reveals Kareena Kapoor Khan, Says 'Saif And I Both Are In For It'
In a recent interview, Kareena Kapoor Khan revealed about sending Taimur Ali Khan to a boarding school to lead a normal life just like his parents. Saif Ali Khan and Bebo too went to a boarding school, leading a normal life away from the media glare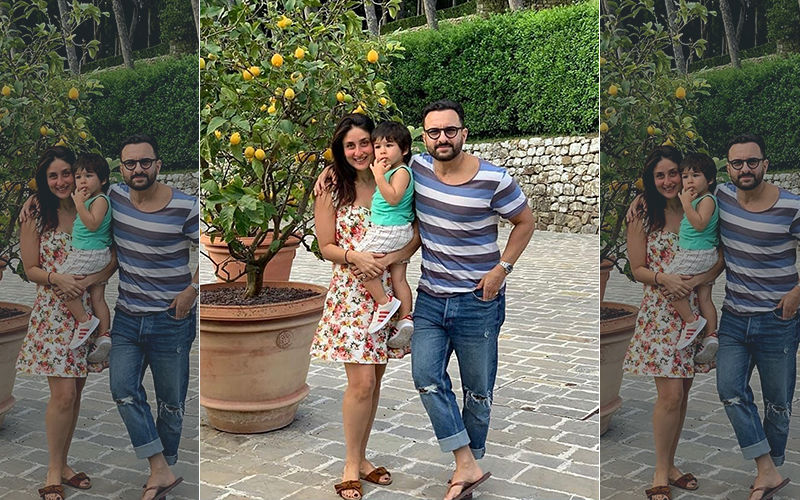 Kareena Kapoor Khan and Saif Ali Khan's little munchkin Taimur Ali Khan is undoubtedly the most followed and loved starkid in the tinsel town. Taimur waving at the media and being all normal with their presence around has made him paps' favourite. However, star parents Saif and Kareena have constantly expressed of being worried because of the same, the duo wants their little one to have a normal life. However, with constant media attention Taimur might miss out on the same, feel the star parents.
During her recent appearance on a chat show on Romedy Now titled, The Love Laugh Live Show, the actress revealed of sending Taimur to boarding school, as she as well as Saif went to boarding school in their early days. The actress revealed of going to boarding school in Dehradun where she experienced a very difficult life. Mentioning about Saif, she revealed of Saif studying in a boarding school till the age of 17.
She said, "We both are pretty much in for it. The life in Mumbai, the life we have in the movies might push us to the point. Right now, I can't have people trailing him around. It just bothers me when people say, 'oh I look at Taimur's picture and it makes me happy' I find it little weird also because I don't look at other kids' pictures and say it makes me happy. It is just the way I am."
Image Source: Instagram/therealkareenakapoor