Takht Directed By Karan Johar And Starring Ranveer Singh, Vicky Kaushal, Alia Bhatt, Kareena Kapoor Khan Shelved Permanently? – Reports
As per the latest reports, Takht starrer Ranveer Singh, Kareena Kapoor Khan, Alia Bhatt, Bhumi Pednekar, Vicky Kaushal, Janhvi Kapoor and Anil Kapoor has been shelved permanently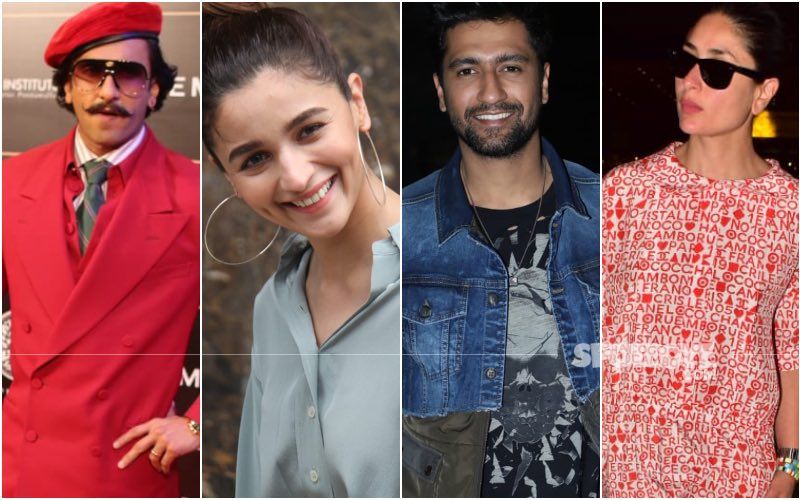 The multi-starrer, magnum opus and the most-awaited film Takht boasts of some ultimate stars like Ranveer Singh, Kareena Kapoor Khan, Alia Bhatt, Bhumi Pednekar, Vicky Kaushal, Janhvi Kapoor and Anil Kapoor. Seeing the star cast of the film, movie buffs' excitement shot off the roof and couldn't wait to see the ensemble cast onscreen. However, as per the latest reports, it seems the film will never see the light of the day. The film which was announced with a lot of cheers in 2019 has been in the news for being shelved.
Earlier, there were reports that due to COVID-19, the film has put on hold, well, now the reports suggest that Takht has been permanently shelved. A source close to the development told to BollywoodLife that due to creative differences, Karan Johar's directorial venture is now shelved. "Karan Johar's ambitious project Takht has been shelved permanently. It was put on hold due to COVID-19 earlier. However, the team developing it have been having a hard time sort their creative differences and be on the same page," the source told the portal.
The source further added, "While Takht may not be happening, Karan Johar has been working on a love story for which he is considering Ranveer Singh and Alia Bhatt as the leads." Reportedly, Karan has been working on the script all through the lockdown and recently narrated it to both Ranveer and Alia who have loved it and have given their verbal nod to the film.
Image source:
SpotboyE archives