Team Kangana Ranaut Takes A Dig At Hrithik Roshan For Wishing Taapsee Pannu A Happy Birthday; Says, 'Taapsee Is Collecting The Crumbs'
In her latest tweet, Kangana Ranaut's team has targetting actress' rumoured ex-boyfriend Hrithik Roshan for indirectly supporting Taapsee Pannu.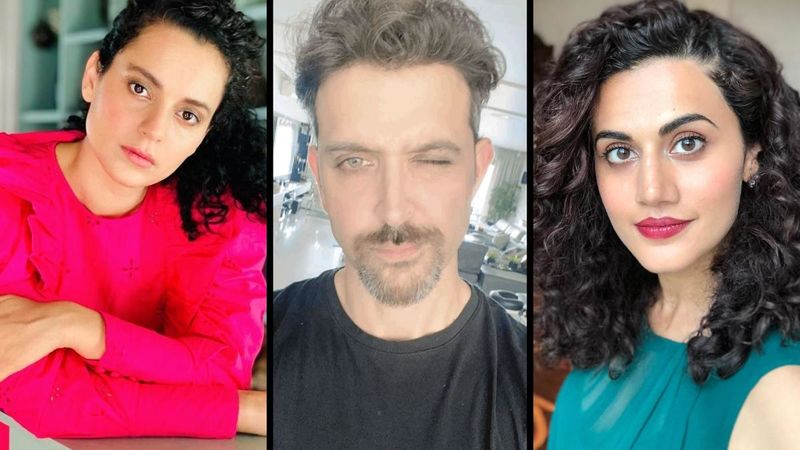 Ever since Kangana Ranaut passed some controversial remarks on Taapsee Pannu while her explosive interview with Republic TV, the internet has been buzzing with a war of words between the two actresses. The Queen actress called Taapsee a 'B-grade actress' who, as per her, despite being more talented than the likes of certain star kids, doesn't get enough work. This didn't go down well with Taapsee and she had slammed Kangana in return. Now, on Taapsee Pannu's birthday, Kangana's rumoured ex-boyfriend Hrithik Roshan took to his social media to wish her. This, however, irked Kangana's official account.
In his tweet, Hrithik called himself a big fan of Taapsee by writing, "Happy birthday to you @taapsee . From a fan . Have a super duper year ahead. Big hug." Now, a huge section of the internet took it as a jibe at Kangana and his way of supporting the Badla actress for slamming her. Reposting a reply that read, "Lol are you 12? Subtle," Kangana's called HR her 'silly ex who has still not gotten over Kangana'. The team then wrote how Taapsee is getting so much support from several actors just because she has gone against Kangana. "Ha ha silly ex will never get over Kangana, as far as Ms Punnu is concerned in 10 years of her career she never got such love from the likes of Karan Johar, Alia Bhatt, Anushka Sharma, Katrina Kaif, Hrithik Roshan etc but now she is collecting her crumbs," read team Kangana's tweet.
They added, "Kangana says chatukarita and defending bollywood mafia has many perks, fake love appreciation,awards, films and rewards are just some of them."
Take a look:
...Kangana says chatukarita and defending bollywood mafia has many perks, fake love appreciation,awards, films and rewards are just some of them 😁👌(2/2)

— Team Kangana Ranaut (@KanganaTeam) August 2, 2020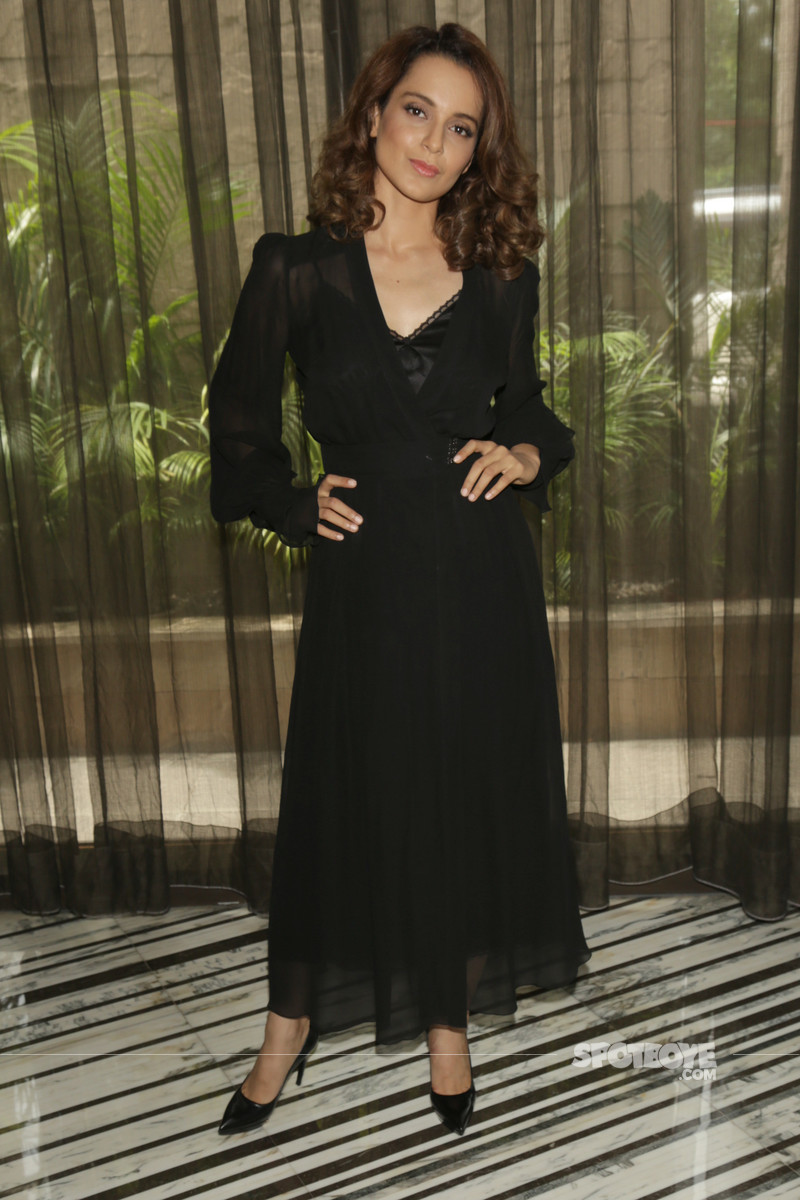 For those unaware, Kangana, in her interview had said, "What I want to convey through this interview is... for me, I have only to lose here... because I know tomorrow they will get some 20 needy outsiders like Taapsee Pannu or Swara Bhasker who will get up and say, 'Oh! Only Kangana has problems with nepotism. We love Karan Johar'. If you love Karan Johar, why are you both B-grade actresses? You are both better looking than Alia Bhatt and Ananya (Panday). You both are better actresses. Why don't you get work? Your whole existence is proof of nepotism. What are you telling me about how happy you are with the industry?"
image source: instagram/team_kangana_ranaut, hrithikroshan, taapsee; APH