Thalaivii Actress Kangana Ranaut Takes A Dig At Ryan Reynolds And His Film Free Guy
Kangana Ranaut, whose recent release Thalaivii did not get a release in the big multiplex chains nationwide for the Hindi version, takes a dig at Ryan Reynolds and his latest release Free Guy for taking up Indian screens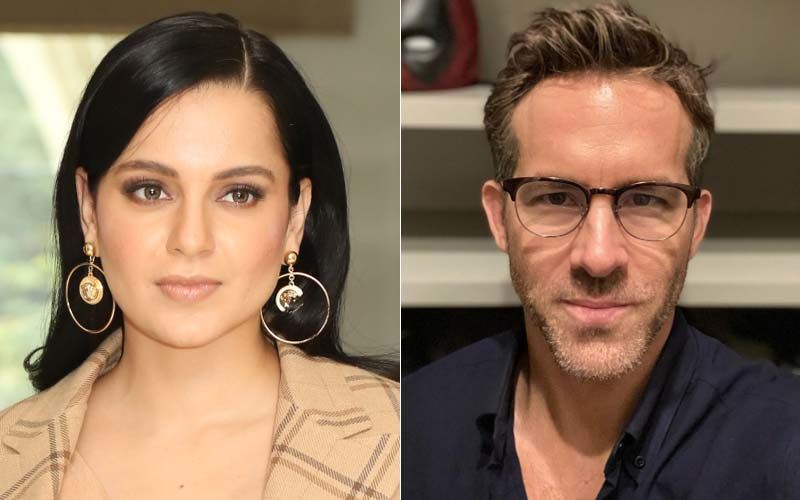 After a lot of tussle and challenges, Kangana Ranaut-starrer Thalaivii finally opened in theatres on September 10 nationwide in three languages - Tamil, Telugu and Hindi. However, the Hindi version wasn't screened by big multiplex chains like PVR, due to the decreased window between the theatrical and digital release of the film.
Kangana had earlier spoken out about the matter accusing the multiplex chains, and had requested them to screen Thalaivii as well. In reply to that, the multiplex owners had asked the makers to increase the window between the theatrical and digital release, but no conclusion came out of that. It's been more than a week since the release of Thalaivii, but it seems like Kangana hasn't let go of the incident yet.
Ryan Reynolds-starrer Free Guy finally got a release in Indian theatres this Friday, and to promote the film in the Indian market, the actor shared a video message for the Indian fans, where he admitted that Hollywood is mimicking Bollywood now as Free Guy is a lot like a Hindi film.
The funny message said in zest was liked by all his Indian fans, creating an intrigue around Free Guy, but Kangana took it to vent out her disappointment. By sharing a news clip on her Insta stories saying Ryan Reynolds' message to India: Hollywood is now mimicking Bollywood, Kangana added to it, "And trying to steal our screens…"
Seems like Kangana's war of words with the theatre owners is nowhere close to being done with. Meanwhile, Thalaivii has witnessed a good response critically but the Box-Office figures have been quite disappointing. The Hindi version not being screened in big multiplex chains has also affected the collections.
Image Source: Instagram/vancityreynolds/
kanganaranaut
, spotboye archives