The Great Khali Issues Clarification On Allegedly Slapping A Toll Employee During A Heated Argument; WWE Fame Says, 'I Denied Selfie, He Ruthlessly Passed Racist Comments'- Watch
The Great Khali has finally issued a clarification as a viral video of him allegedly slapping a toll booth employee went viral on social media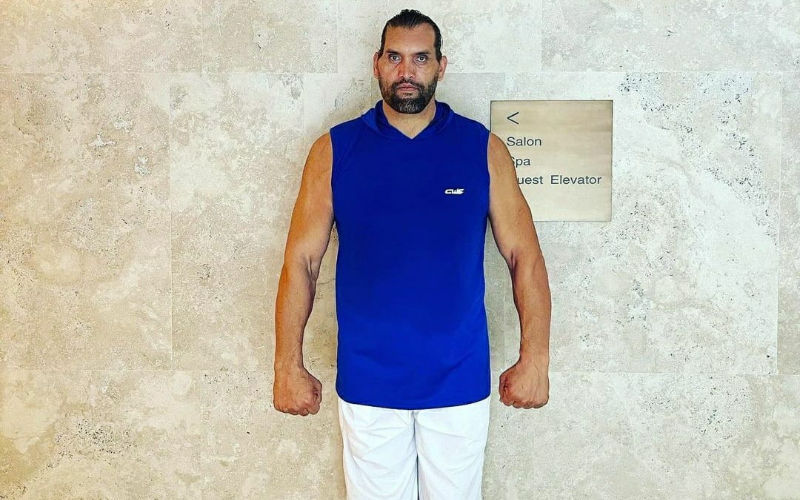 The Great Khali aka Dalip Rana has made India proud on multiple occasions. Recently, we saw the WWE wrestler making funny videos and entertaining his fans. However, this time a video of him slapping a toll plaza employee has gone viral in no time.

Well, The Great Khali's alleged slap incident has definitely landed him in immense trouble.
According to the reports, Khali was headed towards Karnal from Jalandhar on July 11, 2022 near the Phillaur area in Punjab. During his journey, he landed himself in a heated argument with a toll plaza employee. The video of the latest shocking incident was shared on multiple social media platforms which went viral in no time.
In the video, Khali's car was stopped at the toll and he was asked to present his ID card which seemingly escalated into a heated argument. While Khali refused to present his ID card for further inspection, the officer is heard saying, "give your id card" and the other person said, "why are you not giving the card and why did you slap him?".
Meanwhile, other people in the video continue to inquire the reason he hit the employee. Khali demanded that the gates be opened for him, however, the toll employees paid no heed to his demands. Upon which, the WWE fame got out of his car and shifted the barricade.
In no time, The Great Khali was directed with harsh criticism and netizens have been taking digs at him for his crass and unpleasant behaviour.
Following the shocking incident, Khali took to his social media handle and issued a clarification about the toll booth incident. Talking about the same, Khali clarified that he did not slap anyone, instead, the officer started misbehaving with him once he denied selfies with the employee.
He even mentioned that strict action should be taken against the toll employees who would not misbehave with any other celebrity. Along with sharing the video, he wrote, "Hello Friends. Yesterday while going to karnal, toll tax employee of Phillaur stopped my car and misbehaved for selfie. When I denied selfie, he ruthlessly passed racist comments also used bad words. That's all I want to say. Thank you".
Let us hope that this issue gets solved as soon as possible and everyone gets to know the truth so that none has to suffer.
Image Source: Instagram