The Kashmir Files Director Vivek Agnihotri Blasts 'Badshah, Sultan' For Bollywood's Failure! Indirectly TARGETS Shah Rukh Khan-Salman Khan
Vivek Agnihotri targeted Shah Rukh Khan and Salman Khan as he replied to a tweet and said, "Hindi cinema will continue to sink" because of them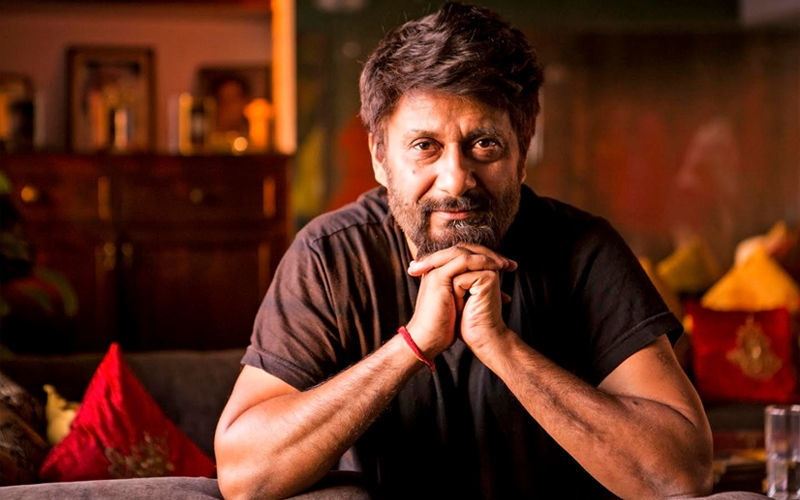 Bollywood has stood tall despite having witnessed several highs and lows. Over the years, the industry has braved it all. However, the dark clouds of storm seem to be looming over the industry again, and there seems to be no revival from this crisis. While only a handful of films like Alia Bhatt's Gangubai Kathiawadi, Anupam Kher starrer The Kashmir Files, and Kartik Aaryan's Bhool Bhulaiyaa 2 have managed to keep the cash registers rolling at the box office, all the other releases miserably failed to make a mark commercially.
The Kashmir Files, specifically, struck the right chords among the audience and it stirred panic at the box office with its magnificent numbers.
Amid the film's success its director - Vivek Agnihotri has been amassing a lot of praise. However, apart from his film, he is also known for his notorious comments and he is often seen making bold statements or making unabashed statements on the internet.
Now, the director has made it to the headlines for taking a dig at Bollywood superstars Salman Khan and Shah Rukh Khan.
Replying to an article with the headline, "Why Shah Rukh Khan is still king of Bollywood," Agnihotri targeted the "Kings" and "Sultans" in his tweet and blamed them for Bollywood's current rough phase.
Replying to the tweet, Agnihotri wrote: "As long as these King, Badshah and Sultan remain in Bollywood, Hindi cinema will continue to sink. If you make it a people's industry with the help of people's stories, then only it will be able to lead the global film industry. This is a fact."
As long as Bollywood has Kings, Badshahs, Sultans, it will keep sinking. Make it people's industry with people's stories, it will lead the global film industry. #FACT https://t.co/msqfrb7gS3

— Vivek Ranjan Agnihotri (@vivekagnihotri) July 14, 2022
You are absolutely right.

— Arvind Vishwakarma 🇮🇳 (@ArvindVishwak10) July 14, 2022
Well, it's worth pondering upon, what would be SRK and Salman's reaction to the post which has been receiving a mixed reaction from the users.
A user agreed to Vivek Agnihotri's tweet as he commented, "You are absolutely right."
Another user tweeted, "Don't be jealous & cry from other's success." A third post read, "King, badshah, sultan this title has been given by people not srk himself. And king glorify the industry with his blockbuster movie. Everyone is contributing to the industry in his own way. Nothing to be jealous about it."
Meanwhile, on the professional front, Agnihotri is currently busy with The Delhi Files. It is his third and final film in the 'Files' trilogy which revolves around the right to life.
On the other hand, Salman Khan will be seen in Tiger 3, while Shah Rukh Khan will make a comeback after a few years with his upcoming films including Jawan, Pathaan, Dunki, and much more.
Image Source: Instagram