Cancer Survivor Chhavi Mittal Gets TROLLED For Showing Off Breasts; Actress Hits Back With Hard Hitting Note, Says, 'I'm Damn Proud Of My Body'
Chhavi Mittal penned a lengthy note where she reacted to people trolling her for showing off her breasts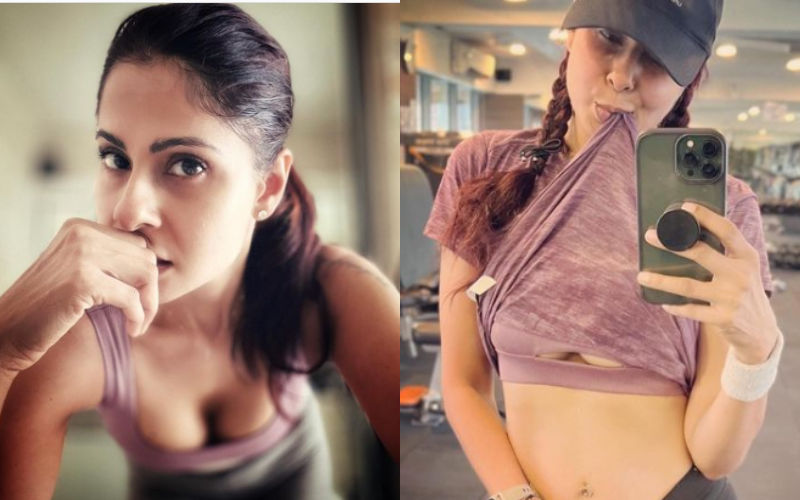 Television actress Chhavi Mittal is truly an inspiration for women battling breast cancer. She was diagnosed with breast cancer in April this year and underwent treatment for the same. Post emerging victorious in her battle with this deadly disease, the actress has been sharing her journey with her fans on social media. Recently, Chhavi penned a hard-hitting note after she got trolled for showing off her breasts. The actress stated that she is damn proud of her body not because of the way it looks, but due to its strength.
Taking to her Instagram handle, the actress shared her two photos and penned a lengthy note. She said, "Here are 2 pictures which I shared on social media. The first one is my breast cancer announcement post, while the second is documenting my post-cancer recovery and progress. In both pictures I'm wearing the exact same clothes. In both pictures my breasts are a tad bit visible. In fact in the first one, I've taken my T-shirt off. While fighting cancer, I mustered up all the courage that was within me, and decided that if anything, quality of life will be even better than it was pre-cancer.. coz after this fight if I survive, I'll only be stronger than ever!." ALSO READ:
Chhavi Mittal Can't Keep Calm As Her Radiotherapy Sessions Are Finally Over; Actress Says, 'I Had To Hold My Breath While Radiation Was Given'-See PICS
Chhavi went on to reveal that she received hate messages for her second picture where she took her t-shirt up and showed a bit of her cleavage. Many said she should not share everything on social media and that is not dignified. The actress in her reply to people trolling her said that firstly, this is double standards and secondly, the association that she has with her breasts is beyond explanation.

"I'm so damn proud of my body, not because of the way it looks, but because of the strength it has shown me. Because of what it allows me to do. And even more proud of my breasts, because only I know what they've endured and it's no mean feat to not just be survivors, but fighters all the way. But for the ones who can only hear sob stories and underdog stories, let me remind you… this page is not for the faint-hearted," her note concluded.
Last month, Chhavi Mittal's radiotherapy sessions ended and she was required to follow all restrictions and precautions for the next 30 days. She is currently on a road to recovery.