Mubarakan director Anees Bazmee is under attack from comedian Sunil Pal who took to Facebook today to rant against the filmmaker.

Sunil Pal did not mince his words in the video where he said that Anees had duped him and owes him money.

The comedian said that the filmmaker called him many times and requested him to perform at a family function.



Sunil added that he agreed to perform at an amount much lower than his usual asking price, as a mark of respect to the filmmaker.

But seven months later, Sunil Pal claims he is yet to receive his money, despite threatening legal action against the filmmaker.

In the 3 minute video the comedian has also called Anees Azmi an arrogant man.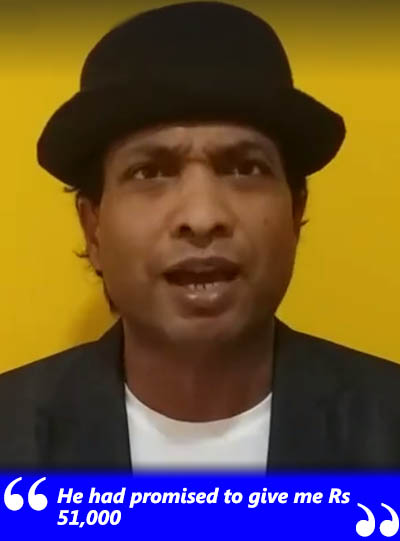 We decided to speak to Sunil Pal to get the full story.

Sunil Pal told SpotboyE.com: "I have known Anees Bazmi for the past one and a half years. I often used to approach filmmakers for work and that time Anees Bazmi requested me to do this show. And then he told me in that we'll work together. He had promised to give me Rs 51,000. Then after that he went to abroad for the shoot of Mubarakan and then they stopped taking my calls. His chela Mayur Barot used to answer the call and fool me. He used to make such excuses like. 'Cheque is almost ready just the signature remains' and what not!"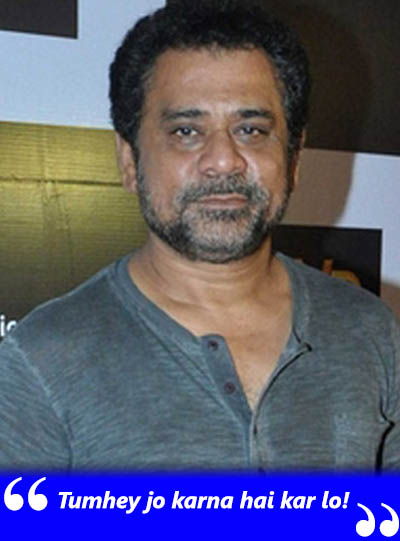 "Then Anees called me to meet him and asked me to forget about the money. When I warned him that I will take legal action, he said, 'Tumhey jo karna hai kar lo!' This continued for 6-7 months and he was very rude to me," added Pal.

Pal said that he finally decided to go public after his hopes to land a small part in Mubarakan too were dashed.
Image Source: Facebook/sunilpalcomedianfc & aduitak