Would you refuse a sweet offer of Rs 2 Crore when it comes from Salman Khan? Well, there's this Ahmedabad based person who did exactly the same. Wonder who we are talking about?
Well, it's none other than Siraj Khan Pathan - the owner of the world famous horse Saqab.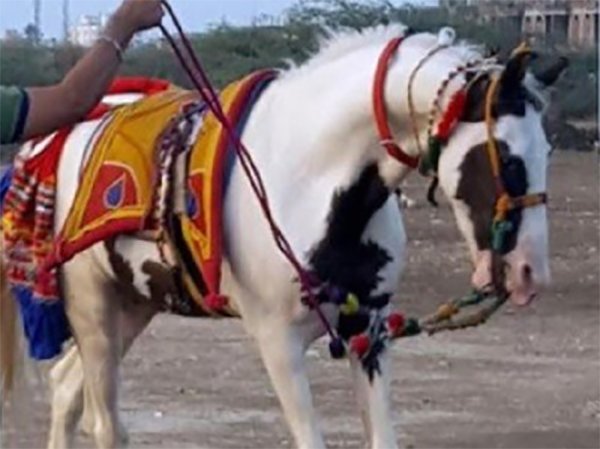 It so happened that Salman wanted to buy Saqab for Rs 2 Crore, and had sent the offer to Siraj via an agent.
However, Siraj is in no mood to part ways with Saqab. A year back, the Badal family of Punjab had offered Rs 1.11 Crore for Saqab and then also, Siraj's answer was the same.

Wondering what's so special in the horse?

Well, Saqab is considered one of its kind in India and has its match only in two horses in the world - one in the US and the other in Canada. Saqab can walk with a speed of 43 kmph in clean Raval walk and can keep the same position throughout so that it doesn't disturb the rider. This is something unheard of in the history of horses.
According to a leading daily, Siraj had bought this horse when it was 5-years-old and had paid Rs 14.5 lakh for the same at the Rajasthan's Palotara Fair. It was just a filly then. Siraj is the third buyer of this horse. Initially the horse was known as Tufan, then as Pavan, and finally now named Saqab, which is named after the name of the horse that was ridden by Prophet Muhammad.
Originally a Sindhi breed, Saqab's mother was of a Pakistani-Sindhi breed, whereas its father was from Rajasthani-Sutharwali breed. It has won 19 straight races and is yet to lose. However, it has never run in competitive races on race course.
Talking about Saqab, Siraj spoke to the daily and said, "I know, my horse senses human presence and loves it. When it sees public and is walking, people might feel it would trample on them but it would take a turn at the last moment and walk away clean. It loves to stay in human company and enjoys admiration showered on it."
It clearly shows how much Siraj is fond of Saqab and would not want to part ways with the horse - even if it's for Salman Khan!
Image Source: instagram/tubelightthefilm