THROWBACK! Rekha Leaves Simi Garewal Speechless With Her Opinions About Remarriage Plans; Asks Why Cannot She Marry A Woman-READ BELOW
Rekha spoke of her plans of remarriage on the Rendezvous with Simi Garewal talk show and broke the stereotypes around the philosophy of marriage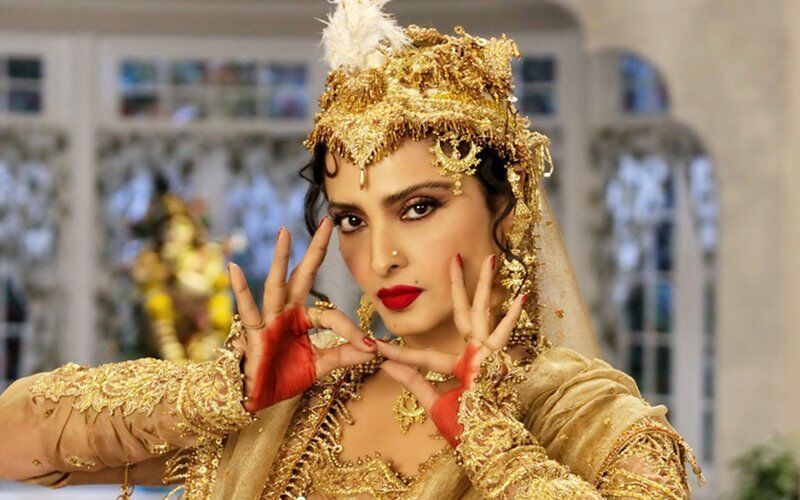 Veteran Bollywood star Rekha has often raised her voice against the issues that pique her interest. The actress is often labelled as the Queen of breaking stereotypes and apart from her films she has also impressed the nation with her unabashed opinions. Interestingly, she has been extremely candid about her personal life and her rumoured affair with the married Amitabh Bachchan. The Silsila actress was a strong advocate of living life on her own terms.

Speaking of her plans of remarriage on the Rendezvous with Simi Garewal talk show, Rekha clarified, "You mean with a man?" Well, the counter question stunned Simi, who tried to pacify the conversation and quipped, "Well, not a woman obviously."
Moreover, Rekha being Rekha, the Bollywood actress stood her ground with a bold and confident remark as she added, "In my mind, I am married to myself, my profession, and my loved ones. I am not a cynical person."
During the 2004 interview, Simi shared that as per the popular opinion, it was the man who provided security to a woman, Rekha, however, begged to differ.
The interview's excerpt has been currently doing the rounds on the internet and it has left the social media users highly impressed. Many even labelled Rekha to be a true 'feminist icon'.