Throwback To Mallika Sherawat's New Year 2007 Performance In Provocative Dress That Got Her In Trouble - Video
On New Year's, many celebrities give performances at various locations. Mallika Sherawat did that too in 2007. Little did she know that it will call for legal trouble for her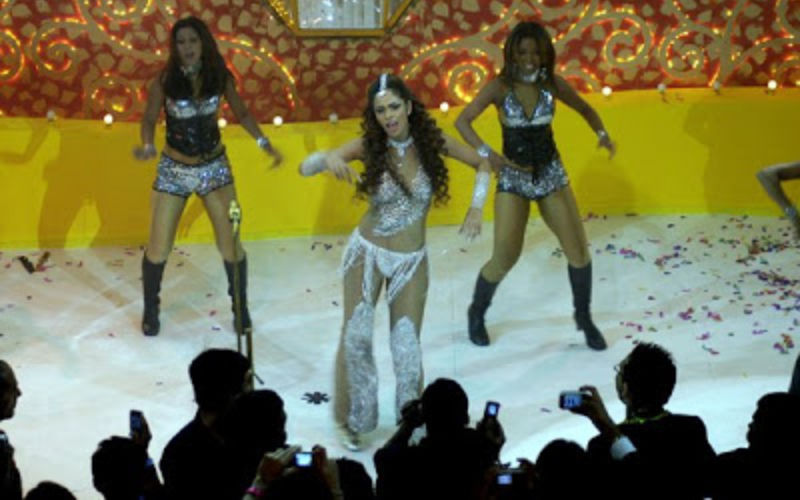 31st December is celebrated with a bang. Many celebrities get hired by A-list hotels to give a performance. In 2007, Mallika Sherawat gave a performance too at a posh hotel in Mumbai. Very a provocative dress, she gave an enthralling performance. She wore a skin-colored outfit with diamonds in the shape of a bikini set embellished on it. Little did she know that she'll get in trouble. Reportedly, Mallika even stormed out of the performance as her performance was telecasted live. Here's some blast from the past.
It so happened that Mallika and the hotel had a contract that stated that media will film only a part of her performance. However, as she saw cameras filming her performance for more than the given time and she left the show midway. Later, this performance of hers also called for legal trouble as a case was filed against her. A social activist Vinod Jain wanted to file a case against her for wearing an obscene dress. Mallika, as a part of her performance even unbuttoned a man's pants and that got her in trouble with advocate and Baroda Bar Association president Narendra Tiwari who filed a case against her. Check out her performance below:
With the end of 2019 nearing, we sure Mallika is looking forward to something good.
Image Source: mallikasherawatwow.blogspot.com