THROWBACK! When Varun Dhawan Called Netizens 'Product Of Bad Parenting' For Debating On Nepotism; Said, 'Tumhare Papa Ne Tumhe Kuch Nahi Diya'
Varun Dhawan, during the promotions of Badrinath Ki Dulhania, addressed the ongoing nepotism debate by pointing fingers at the audience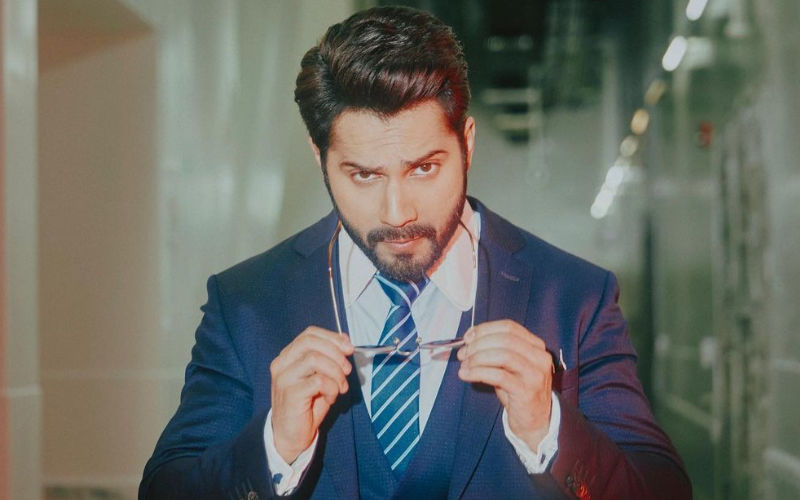 The debate on nepotism has been one of the ongoing discussions in Bollywood. Even today celebrities, who come from affluent families, are often seen defending the concept. While they are right on their own thought process, many talented actors are often robbed from getting their shot at fame that they deserve, just because a star kids' family has been in the industry for far too long. Referring to the debate, in 2017, Varun Dhawan had called netizens who trolled star kids, the product of bad parenting.
It all happened, when Varun, Alia Bhatt and Shashank Khaitan were promoting their upcoming movie Badrinath Ki Dulhania. During an interview with NDTV, journalist Puja Talwar had asked the trion one of the most burning questions of the time. She asked actors and the filmmakers, "What do you make of people who say there is too much nepotism in Bollywood?" Alia quickly replied with, "We don't make anything, we just keep quite."
ALSO READ: Varun Dhawan REACTS To A Journalist Asking Him About Embracing Fatherhood: 'Main Apni Biwi Se Baat Karta Hun'
To further prove his point, Varun added, "They are acting like their fathers didn't buy them one pencil box also. Matlab tumhare papa ne tumhare liye kuch nahi kharida. School nahi bheja tumko. Yeh computer jispe tu bhait ke Twitter pe likh rahe ho woh papa ne hi diya na, ya kissi aur ke papa ne diya? It just becomes an excuse after some time." The Bhediya actor's retort certainly left everybody present during the interview howling in laughter.
For the unversed, in the past few years, the nepotism debate has reached a point where the netizens have been hell-bent on boycotting Bollywood movies altogether.