Tiger Shroff's fans were extremely excited to make a foreign trip to the adventure packed port city of Cape Town. But imagine their dejection, when they discovered that as promised Tiger would not be joining them to the South African capital.

Why did things not go as planned? Apparently, a year ago the inner wear brand, that Tiger endorses, organised a contest and promised an adventure-packed holiday in Cape Town to the winners.

The contest was named 'Show Off with Tiger Shroff'.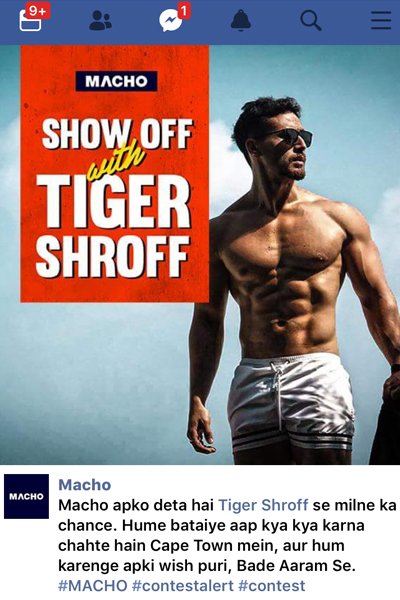 Facebook Post Announcing The Contest

In January 2018, when the organisers got in touch with Tiger, he agreed to be a part of the Cape Town, as he thought he could promote Baaghi 2 there.

In February, when the organisers got in touch with Tiger again to reconfirm his attendance, the actor agreed once again but this time with a condition...

A source close to the event informed us that Tiger Shroff, wanted not one, not two but six members from his staff to accompany him to Cape Town.