Tiger Shroff Gives It Back To Ram Gopal Varma; Says 'Speaking My Mind Would Be Inappropriate'
Tiger Shroff finally reacted to director Ram Gopal Varma's drunken rant from day before yesterday. The actor said that he does not want to bring shame to his father and mother and if he were to speak his mind on Ram Gopal Varma that would perhaps be inappropriate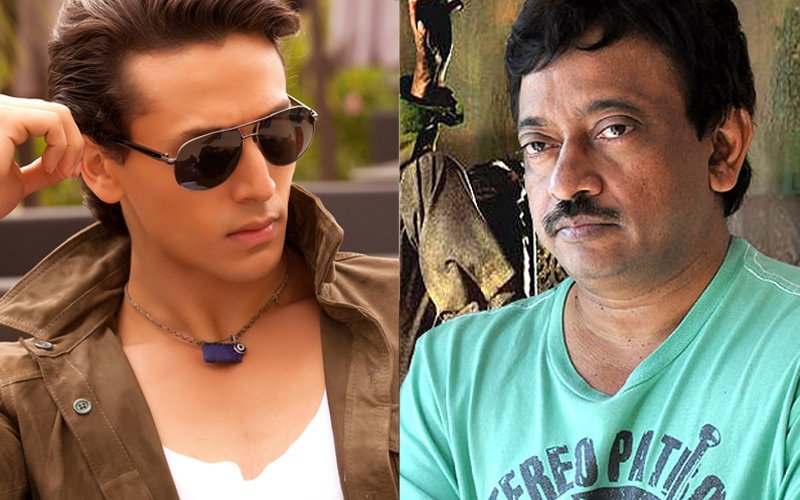 Tiger Shroff has never tried to prove anything that's synonymous with his name. Most who have met him will vouch for his good mannerism and impeccable behaviour and today was no exception. The Baaghi actor, with his well behaved mannerism, gave it back to Ram Gopal Varma for his drunken rant on a social media platform which took everyone by surprise.

Present on the occasion of the launch of a kids entertainment channel, Tiger Shroff began by praising him saying that RGV is a senior man and has been part of the industry for many years where as he has just entered the industry but in the same breath he also added that if he were to speak his mind it would simply be inappropriate.

Tiger added salt to RGV's misdemeanour further by saying, "I don't want to bring any shame to my father and mother as I don't think they would want me to react."

RGV in a drunken state, day before yesterday, started posting series of tweets involving Vidyut Jammwal and Tiger Shroff where he wished for a combat between the two actors.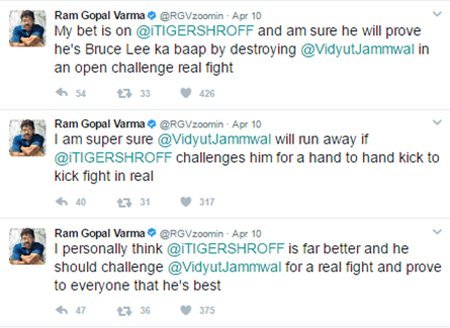 Seeing his name pop up again and again, Vidyut called up RGV to stop his rant and then immediately posted an audio clip of the director where he could be heard referring Vidyut Jammwal as the 'greatest man he ever saw in life' while 'Tiger as the greatest woman he saw in his life'.
Tiger mocked RGV again when he said that it's good to know that he has now created some sort of identity, some sort of mark in the industry as people are at least talking about him.

RGV has already apologised to both Tiger and Vidyut for the irritation he caused to both of them.



Thumbnail Image Source: uthmate & allindiaroundup