Tiger Shroff's Sister Krishna Reveals Disha Patani Is Literally 24X7 In Shape; Says 'She Wakes Up Like That, Goes To Sleep Like That'
Tiger Shroff's sister Krishna Shroff and actor Disha Patani are best of friends. In an interview now, Krishna talks about the Malang actress and the secret behind her fit physique. Read On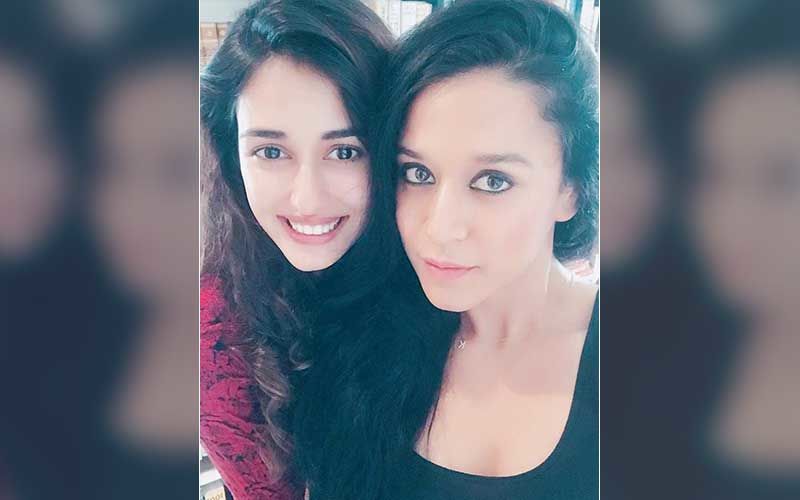 Actor Tiger Shroff's sister Krishna Shroff and actor Disha Patani are best of friends. Krishna and Disha are quite close. They hang out together and also celebrate Birthdays with each other. In an interview now, Krishna talks about the Malang actress and the secret behind her fit physique. She spoke about how Disha is literally in shape 24/7. Krishna Shroff also said that Disha Patani doesn't seem to put on any weight, regardless of what she eats daily.
Speaking with Pinkvilla, Krishna Shroff opened up about her fitness motivation. She shared that growing up around her brother, Tiger Shroff was the motivation for her to keep pushing to do better. Krishna said Tiger is absolutely killing it. The star kid opened up about Tiger's rumoured girlfriend Disha's fitness too. She said, "She can eat whatever she wants, and nothing changes. She wakes up like that, goes to sleep like that. She is, literally, 24/7 in shape."
Talking about Tiger Shroff, his dearest little sister said, "Growing up with him is all the motivation I need. Tiger is the ultimate child, so it's always been very hard to keep up with him. Growing up with him, living with him is motivation every day to push myself to do better. He's absolutely killing it. Everything he touches turns to gold. I couldn't be prouder of him. He's the best big brother, the best friend; and I just want to see him keep growing."
Image source: Instagram/ Disha Patani, Krishna Shroff