TRENDING NOW: Diljit Dosanjh-Kangana Ranaut Faceoff - Twitterati Wants A Crash Course In Punjabi To Get 'Complete Feel' Of Singer's Stinging Tweets
Twitter wants a crash course in Punjabi to get a 'feel' of Diljit Dosanjh's stinging tweets to Kangana Ranaut. Farmers' protests continue and Twitter is split wide open.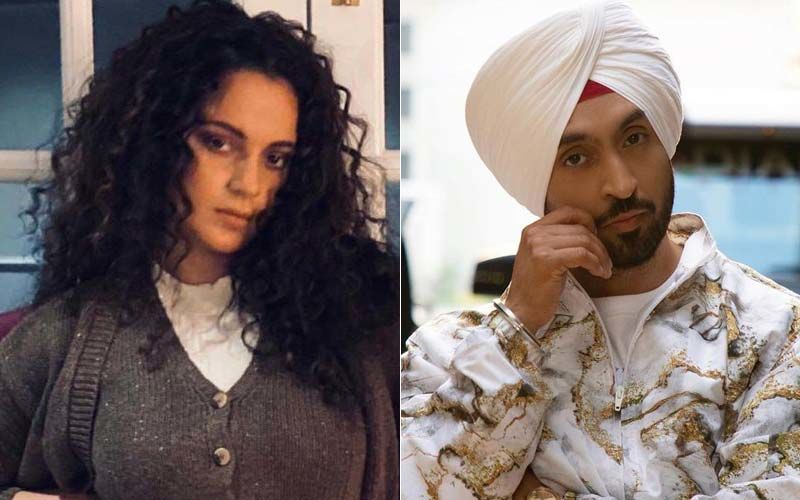 As Kangana Ranaut and Diljit Dosanjh's war of words explodes on the microblogging site, Twitter, many are cued in. Some as social media spectators, others as active participants. Diljit who by his own admission is not fluent in English is writing out his posts in his mother tongue, Punjabi. Trying to translate and decipher his witty yet stinging lines, many on Twitter, now want to learn the language. While some are seeking out Punjabi to English translators, others now want a crash course to get the 'full feel' of what the Punjabi singer cum actor is writing. Prominent Indian journalist Nidhi Razdan tweeted, "doing a crash course in Punjabi." She added, "I haven't understood a word but I think he's making sense."
Twitter's favourite stand-up girl and young digital star, Saloni Gaur AKA Nazma Aapi shared a how-larious video impersonating the lady of the moment, Kangana Ranaut. She suggested Diljit's tweets are naturally driving the Queen actress up the wall who reckons she needs a Punjabi-to-English dictionary ASAP. Amidst playing tweet-faceoff with Kangy, Diljit was quick to endorse Saloni's video. He's not the only one.
Activist Shehla Rashid who has been in the news for waging a different kind of a war was seen recommending a #DiljitTranslator to a fellow Twitter user. She suggested, "Follow @mehartweets - she's translating his (Diljit Dosanjh) tweets." Shehla is referring to Gurmehar Kaur, Indian author also identified as the Next Gen leader by Time Magazine.
Just a short while back, replying to Diljit's post, Gippy Garewal shared a meme that sees Kangana and an old woman's face attached to a dog and an elephant's body, respectively. The caption on the image is penned in Hindi which reads, "Haathi chalta rehta hai aur.."
Farmers' protest has become a burning topic of national importance.
Image source: Instagram/Kanganaranaut/diljitdosanjh