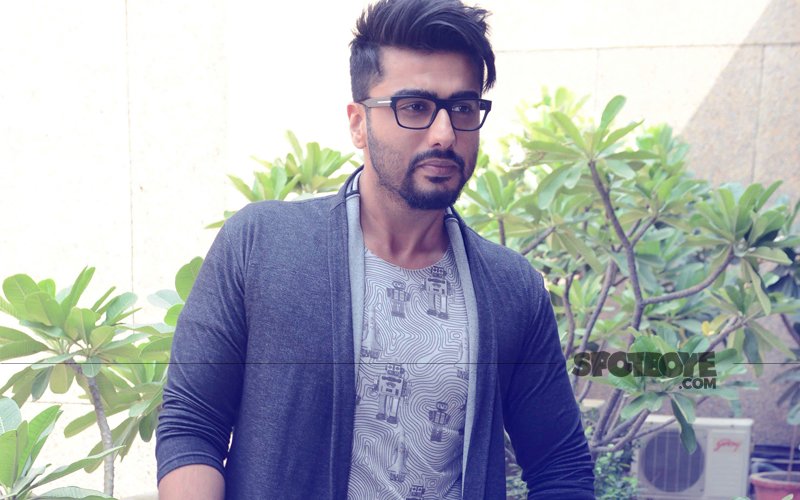 Ishika Rai, a Twitter user, just randomly thought of expressing her displeasure towards Arjun Kapoor on social media and posted an extremely careless, disgusting and illogical message on the actor's timeline.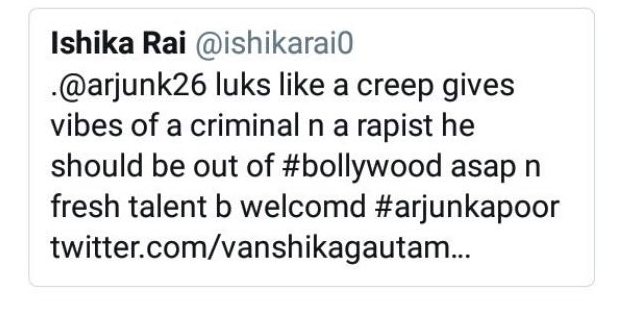 Ishika Rai's Tweet

Clearly she wanted to send out a message indicating her disliking towards Arjun as an actor but in her attempt to do that, Ishika crossed the line and how!

Arjun Kapoor, of course took notice of this absurd tweet and gave a stern reply to the girl. He wrote, "This is an all time low at trolling I feel...a woman, a girl shamelssly and causally using the term rapist isn't trolling it's saddening..."




Arjun Kapoor's Tweet

Well, as rightly pointed out by Arjun Kapoor, this is an all time low in trolling. A girl so carelessly using the term 'rapist' is uncalled for and surely a condemning act.


Thumbnail Image Source: Manav Manglani