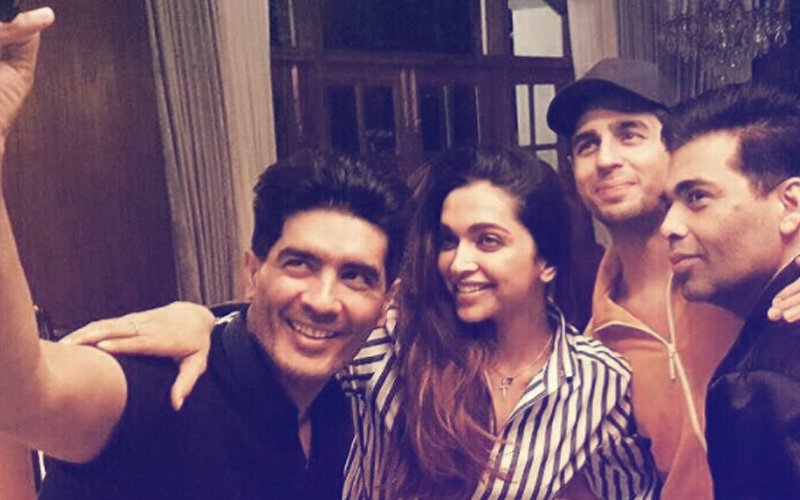 Your browser does not support the video tag.
One harmless picture posted by Manish Malhotra from his recent get-together with Karan Johar, Deepika Padukone and Sidharth Malhotra, has created a stir on the Internet.

Deepika Padukone's droopy eyes were the centre of attraction. "Deepika is high," said one comment. "Deepika is drunk," said another. "What were you guys smoking," asked a troll.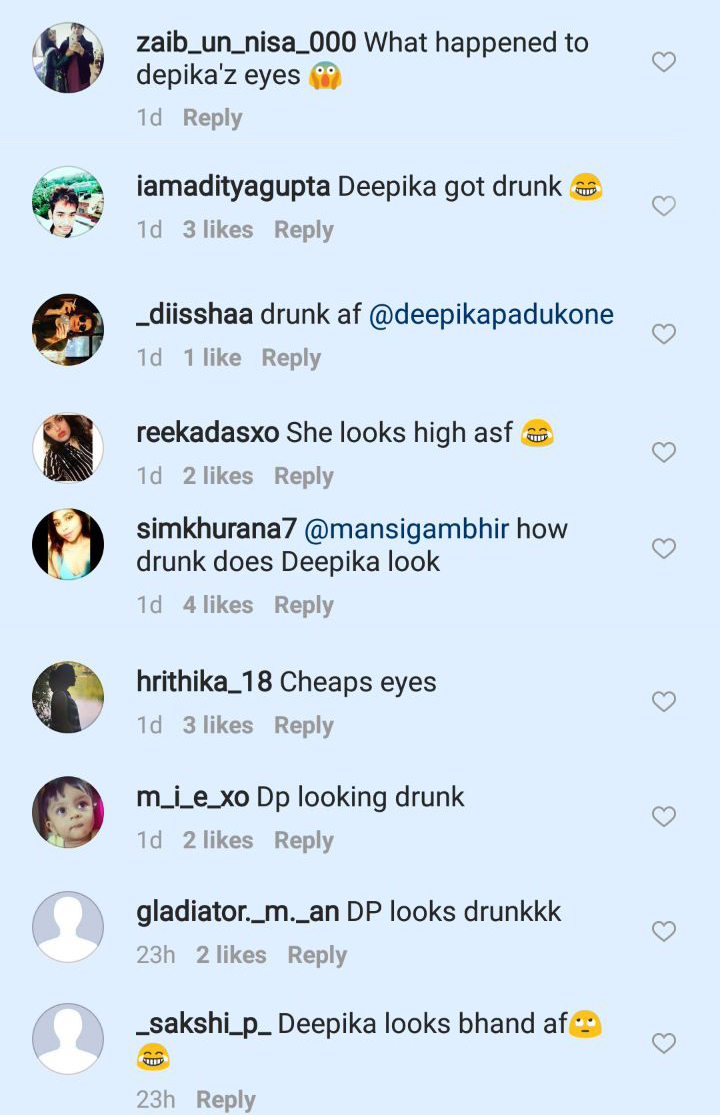 Deepika Padukone Trolled For Looking Drunk

These users call themselves 'fans'! Trolls, trolls and more trolls – every day, every picture, every post – good or bad is being trolled. Faceless cowards use mean language and abuses. Shameful!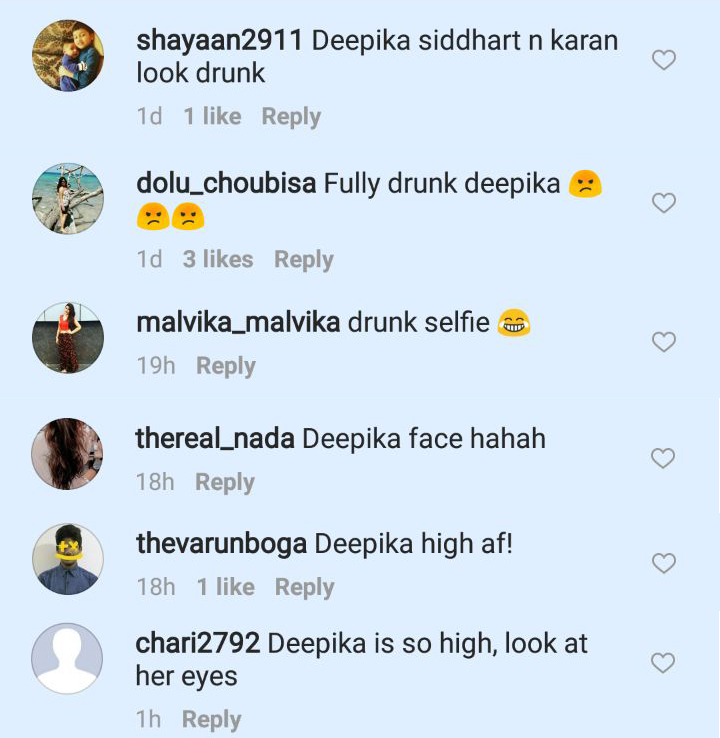 Deepika Padukone Trolled For Looking Drunk

We need to stop this. Solution? Disable the 'Comments' section and let's stop getting trolled. They were just partying for heaven's sake! Let's draw a line on trolling/attacking/commenting on anything and everything stars post.

On the work front, Deepika is all set to get busy with promotional work of Padmavati. The film also stars Shahid Kapoor and Ranveer Singh alongside her, and is set to hit theaters on December 1.

Sid too will start promoting his next film Ittefaq soon. The film which hits theaters on November 3, is a remake of Ittefaq (1969) starring Rajesh Khanna and Nanda. This time, Sidharth will be given company on-screen by Sonakshi Sinha and Akshaye Khanna.

Coming back to Deepika, do you think it's fair that she is attacked for having fun just because she is a star?

Tell us in the comments section below.


Image Source: instagram/manishmalhotra05