Twinkle Khanna Finds Ranveer Singh's NUDE Photo-Shoot 'Underexposed', Says, 'Even With Spectacles, Magnifying Glasses Unable To Spot Any Anatomical Details'
Twinkle Khanna has only one complaint about Ranveer's nude photos-instead of "over-exposure, the photographs seem underexposed"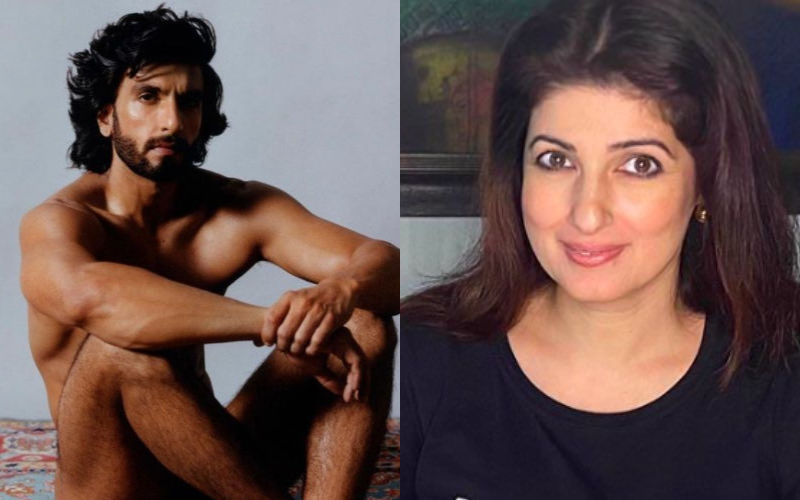 Former actress Twinkle Khanna is very active on social media and is known to unleash her quirky and witty side through her posts. On Sunday, Akshay Kumar's wife expressed her views on the controversary surrounding Ranveer Singh's nude photo-shoot that has raised many eyebrows. Twinkle said she has only 'one complaint' that instead of "over-exposure, the photographs seem underexposed. Even with spectacles, magnifying glasses and zoom tools, she was unable to spot any "anatomical details, except for just a pool of shadows between two finely muscled legs."
Taking to her Instagram handle, the Mrs Funnybones penned a lengthy note, an excerpt of it read, "Vidya Balan, who has been both the target of an obscenity case, and objectification like most actresses, said it best. When asked about her reaction to Singh's photographs, she quipped, 'What's the problem? Let us also feast our eyes!" Twinkle added, "I can assure the morally offended that while we are not advocating starting our own Fellowship of The Naked Trust, a thumping majority of women and the queer community are not bummed out by these photographs. In fact, we have only one complaint. Instead of over-exposure, the photographs seem underexposed." ALSO READ:
Ranveer Singh NUDE Photoshoot: Complaint Filed Against Actor Before Maharashtra State Commission For Women
The Mela actress shared her thoughts in the latest column for Times Of India. Last month, the Simmba actor bared it all and posed nude for Paper magazine. His naked photos became the hot topic of discussion on television debates. Even internet sensation and 'Rasode mein kaun tha' fame Yashraj Mukhate released a song with the lyrics, 'We can see his bum' featuring Ranveer Singh and his nude photoshoot.

Many Bollywood celebs like Arjun Kapoor, Alia Bhatt, Kareena Kapoor Khan and Ram Gopal Varma came out in support of Singh.