Ranveer Singh
had spent many hours getting measured so that his wax statue at the Grévin in Paris will look exactly like him.
And on Thursday, his 32nd birthday, the wax statue was unveiled and soon enough Ranveer Singh became the hot topic of conversation on Twitter.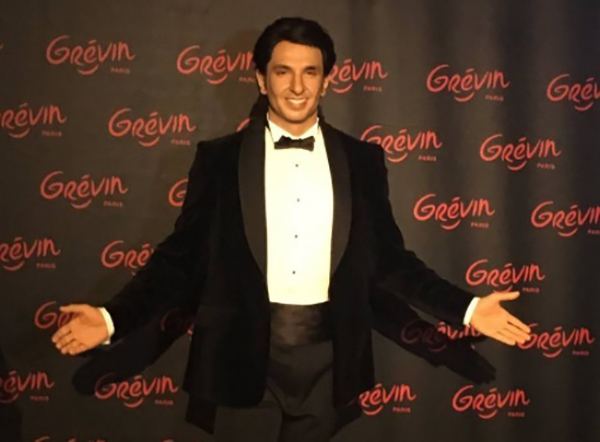 Ranveer Singh's Wax Statue
The wax rendition did not turn out as expected and instead the statue bears a striking resemblance to choreographer Shiamak Davar.
As a result, Ranveer became the butt of jokes on his birthday.
Twitteratis can be very brutal in their criticism and this time the joke was on Ranveer's wax statue!

One of the users tweeted "Is it #RanveerSingh or Shiamak Davar? Blow ur birthday candle on this @RanveerOfficial."

Another user tweeted "So nice of them to honor @Shiamakofficial with a wax statue. Much awaited!."
Apart from being compared to Shiamak Davar, Ranveer was also compared to American comedian Ray Romano.
A user tweeted "What have they done to his face?! He looks like a hybrid between Sriram Nene and Ray Romano!"
Another twitterati wrote: "When you say Ranveer Singh but think Shamak Davar.#RanveerSingh #statue #waxstatue (sic)."

We wonder what is Ranveer's reaction to this?
Thumbnail Image Source: pycker & mazale