UMANG 2018: Deepika Padukone, Kangana Ranaut, Anushka Sharma Share Heartfelt Messages For Mumbai Police
A bevy of Bollywood celebrities attended Mumbai Police's Umang 2018 last night. Here's how Film fraternity's divas such as Deepika Padukone, Kangana Ranaut, Anushka Sharma, Shilpa Shetty & Raveena Tandon thanked the force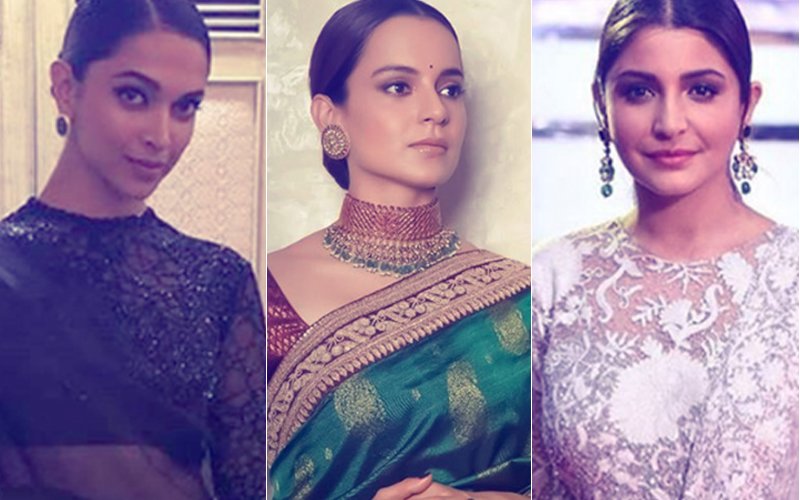 The who's who of Bollywood such as Amitabh Bachchan, Shah Rukh Khan, Aamir Khan, Akshay Kumar, Deepika Padukone, Kangana Ranaut, Anushka Sharma and Alia Bhatt among others thronged Andheri Sports Complex last night for Umang 2018.

The annual gala is held to pay homage to the Mumbai police for their honour and sacrifice.

During the course of the evening, a number of B-town divas took to the stage to thank the police force for their unrelenting service to Mumbaikars.

Deepika Padukone thanked Mumbai Police for keeping the city and its citizens safe, always.
Kangana Ranaut commended the efforts and sacrifices made by the Mumbai Police to ensure the well-being of the city and expressed her pleasure on being a part of Umang 2018.
Anushka Sharma applauded the strength and support of the families of Mumbai Police.
Talking about the Mumbai police, Shilpa Shetty had just one thing to say - 'Mumbai Police is Supeeeeerrrrr se oooopppaaarrrrr (sic).'
Raveena Tandon thanked the Mumbai Police for all the help in protection and for their untiring service.
To talk of the fashion quotient, while most stars turned up in their stylish, a few left us disappointed.


Image Source : Instagram/deepikapadukone.fc/karfashioninsta/bollyfashionfiesta