Urmila Matondkar looked spectacular as she unveiled MTV BCL team Goa Killer's new jerseys at their launch party at Life in Juhu on Tuesday The actress was at her best in a black top, which she teamed up with jeans and high boots.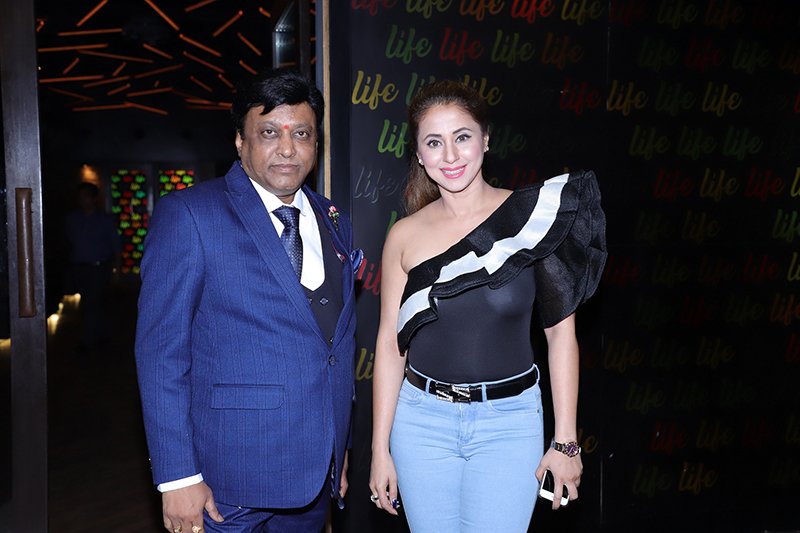 Manik Soni And Urmila Matondkar

The team members, as well as many other guests, graced the event. The guest list included Cabinet minister Mahadev Janakar (Animal Husbandry,Dairy Development and Fisheries Development ) , Abdul Hammeed Khan, Rakhi Sawant, Hiba Nawab, Nikhil Khurana, Sumit Bharadwaj, Imam Siddiqui, Ssharad Malhotraa, Mrunal Jain, Abraam Pandey, Vikas Verma, Chestha Bhagat, Samiksha Bhatnagar, Puneesh Sharma, Bandgi Kalra, Ajay Chaudhary, Misthi Mukherjee, Kangana Sharma, Jayati Bhatia, Yashodha, Mukul Hari, Shobhit Attarey, Nitin Mishra (Owner Lucknow Nawabs, Manik Soni's son Pankaj Soni, Mohsin Khan, Alan Kapoor and Dhinchak Pooja among few others.

The members of the team partied hard as they posed for fun pictures and selfies. They even got clicked with the new jerseys.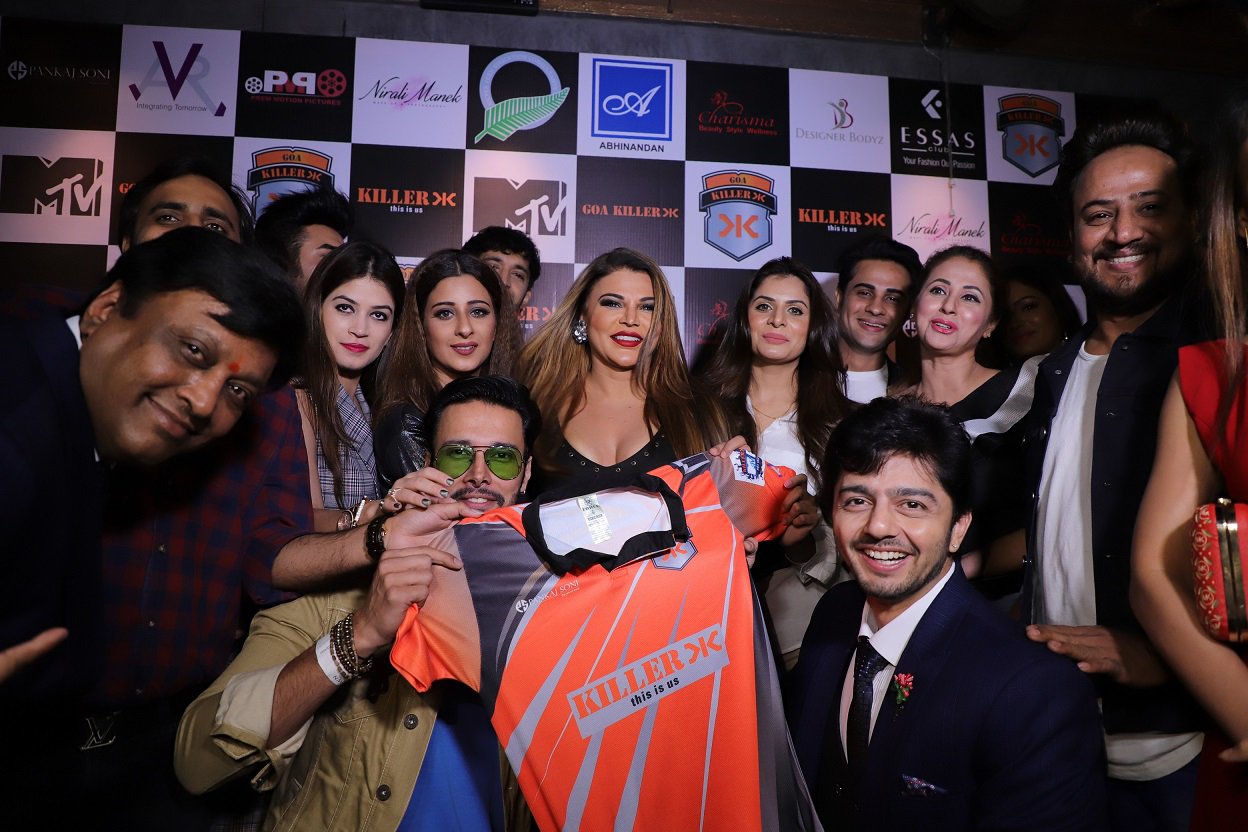 Manik Soni Urmila Matondkar Rakhi Sawant Bandgi Kalra Takes A Group Picture

The team is being sponsored by Kamal Sipani - Abhinandan Petro pack Pvt. ltd., Sandeep Jain - Essas Club ( Your Fashion our Passion ), Dr Parag Telang - Designer Bodyz ,Vimal Lahoti Integrating Tomorrow, Pankaj Soni, Prem Prakash Gupta - PMP Prem Motion Pictures, Almasto Kapoor - Silver Fern Education Consultants, Manik Soni - Charisma Beauty Style Wellness, Raj Chawla - Sej Laxmi Developers and Nirali Manek - Nirali Manek Make-up & Photography and Arhan Jewelers (Anil Chopra).

Owners Manik Soni and Alan Kapoor attended all actors personally and got lots of compliments for organising a fantastic party.